Engineers – Always Returning (K-Scope)
Glorious fourth LP from unfairly overlooked shoegaze/ambient outfit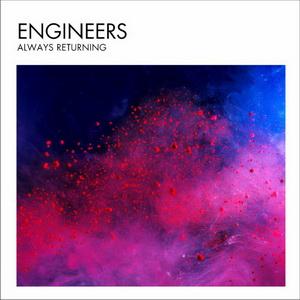 While
Engineers
have been afforded a warm critical reception since their eponymous debut LP almost a decade ago, their profile has unfairly failed to match the garlands of praise thrown their way.
Always Returning
, the band's fourth sees another reconfiguration of their line-up, with Mark Peters the sole remaining Engineer from the band's inception.
Stepping up to take on vocals and with soundscapist Ulrich Schnauss commanding a greater role, the LP showcases a group who have extensively re-tooled their sound. Where previous album
In Praise of More
as the title suggested crammed as many details as possible onto the canvas, this time the elements are allowed more space to stand out. With Schnauss adding ambient flourishes to the tracks following Peters' initial versions, all of the songs present are a smorgasbord of subtle shades, pellucid textures and deft touches. Amid the dazzling production Peters' fortunately possesses the songwriting smarts to match, able to weave melodies deep into the cuts, anchoring what might otherwise have ended up pleasant but vapourous noise.
Impressive opener 'Bless the Painter', a patchwork of oscillating piano notes, close harmonies and folk inflected guitar along with 'Fight or Flight' amply demonstrate Engineers' turn towards dream-pop pastures is a demonstrable success. 'It Rings So True', a dusky folk tune underscored by a billowing cloud of ambient synths and acoustic arpeggio is a highlight, as is 'Smiling Back' which shares the same swooning melodicism as purple-patch era Slowdive, before breaking off into a slide guitar solo like something from
All Things Must Pass
.
The driving synthpop/Krautrock of the excellent 'A Million Voices' motoring along on a persistent bass guitar figure is the closest thing here to all-out pop and while the instrumental drift of 'Smoke and Mirrors' seems to deliberately invite comparison with
Lost in Translation
soundtrack-era Air a tad too much, the track is redeemed by the effortless grace of its 3:43 running time.
A resonating success in repositioning themselves,
Always Returning
richly deserves to raise Engineers' profile beyond the critical cognoscenti.