Emily Haines and the Soft Skeleton - Choir of the Mind (Last Gang Records)
Glossily gorgeous but deeply unsettling eclecto-pop from the Metric singer and Broken Social Scene member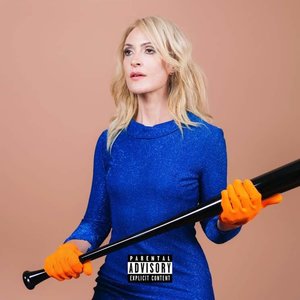 Emily Haines
' first solo album since 2006 is like an iceberg - glacially beautiful on the surface, full of cracks and fissures underneath. Or an expensive showroom kitchen with bloodstains bubbling up from the sink.
Like the intriguingly staged mini-dramas of her videos, the 14 songs on
Choir of the Mind
here are subversive lullabies packed with provocative and unsettling ideas. Many of the songs are based around softly sung, impeccably phrased vocals, a sugar rush of Greek chorus backing vocals and simple, emotive piano lines. However, they often spin off into surprising directions through electronic touches and menacing sub-bass, or via lyrics that suggest all is definitely not as it should be.
Beautiful piano-led opener Planets almost seems to stop time. But while the album features frequent such moments of spacious beauty, they are like a spell in a fairy-tale... leaving us hypnotised while sinister one-liners leap out at us (
'I hid a body in the backyard, it's still there'
confides Minefield of Memory).
The album's sometimes minimal sound palette and elegantly phrased lyrics create a mood of poised disquiet, of shattering existential crises recollected in tranquillity and beautifully staged.
Fatal Gift is a schizophrenically funky call to arms: an exquisitely upholstered Marxist scream of outrage. Capitalism has sold us a dud deal, it suggests - we've sold our souls for a '
living wage
', while '
the things you own they own you
'. Plangent piano alternates with deep bass, thumping beats and groovy post-punk guitar. Selling out rarely sounded so good...
Just when you think you have Haines' musical angles worked out, she throws us a curveball. Echoey torch song Strangle All Romance pleads with a new lover not to be so clingy over jazzily minimal plucked guitar backing.
This is music for grown-ups, at home with ambiguity and constantly critiquing the 'aspirational' (urgh!) assumptions of its sonic source material.
Haines performs a neat balancing act throughout, drawing us in with candy-sweet melodies and then drawing the rug out from under us. Sometimes however, as with the chord changes and atmosphere of Legend of the Wild Horse, the music is so gorgeous that the lyrical pill is sweetened.
It takes either balls of steel or an advanced sense of humour to call a lovely ballad Nihilist Abyss. The epic Choir of the Mind hymns the '
superb madness of the will to live
' in a world where satisfaction is impossible.
John Lennon said that all the pretty melodies of his
Imagine
album enabled him to smuggle in some really dark subject matter. This album is a feminist take on the same idea, Haines exploring the toll that being a woman in the world takes on your psyche.
This is a piece of work that repays multiple listens. The music is so subtle and melodically rich, the lyrics like depth-charges that take a while before their full impact is revealed.
Sweet as sugar, deep and dark as the abyss, this is strong medicine indeed.