Dreadzone - The Good, The Bad And The Dread (Dubweiser)
Criminally overlooked dance act release some of their greatest tracks.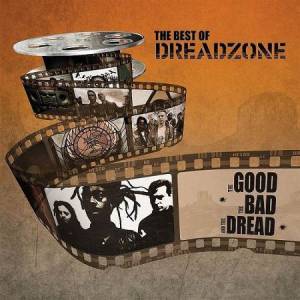 Coming up for their twentieth anniversary with six studio albums in their catalogue,
The Good, The Bad and The Dread
is the career spanning greatest hits that maps
Dreadzone
's rise to power. This collection of tracks brings together singles and favourites for a self-proclaimed 'all-killer-no-filler' hour of playtime.
And it really doesn't stop. Starting out with 'Zion Youth', the band move quickly on to 'Little Britain' which is (unbelievably) their only track that ever made the top 40. Moving on we find such hits as 'Iron Shirt' with its instantly recognisable Max Romeo sample, 'Life Love and Unity' with its infectiously positive outlook and the title track 'The Good, The Bad and The Dread' which scoots in a lively fashion through an artificially barren landscape.
So much of the record has a strong whiff of nineties to it. With that optimism and positivity that is so characteristic of this time infused in nearly every track, Dreadzone make truly heartfelt declarations of their love for everyone and everything. Combine this with a healthy dose of hope and you've got music so happy that you have to jump out of that chair and have yourself a boogie.
Whilst it has always been a great advantage of Dreadzone's music, this collection more than any pushes the variety of their sounds. With a loose central ground of reggae and techno, the guys draw from an unbelievably diverse pool of music to create their tunes. Everyone knows the faux-folk sample from 'Little Britain' but 'Captain Dread' also samples a more jig-like folk riff and pays the genre a more serious tribute. There are also clear influences from the other dance acts of the time with 'Digital Mastermind' sporting a vocal that could easily fit into a Tricky track and 'Different Planets' throwing around chordal, rhythmic synths and resonance sweeps that are heavily reminiscent of Orbital.
In this impressive collection, Dreadzone prove that they easily have the ability to rival the Chemical Brothers, Basement Jaxx or any of the big nineties dance acts. A true look into a wonderful world of music created by a diverse set of people and a simply enjoyable listen to boot,
The Good, The Bad and The Dread
should provide many listeners with the kick they need into discovering this fantastic group.