Disappears, Low: Live in Chicago (Sonic Cathedral)
Chicago shoegaze/Krautrock troupe re-create Bowie's trailblazing LP live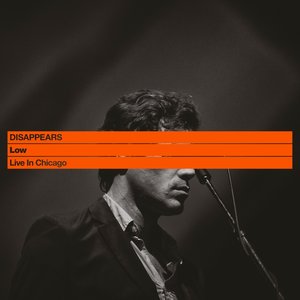 An album that truly deserves the sobriquet 'groundbreaking'
Low
, David Bowie's eleventh LP saw the Bromley boy trade in LA decadence for a relatively simple life in West Berlin and create an LP that proved colossally influential on legions of post-punks, Krautrock aficionados and post-rock fans to the current day.
Chicagoan quartet
Disappears
, following the acclaim garnered for their live re-creation of the LP last year to celebrate the opening of the 'David Bowie Is' exhibition at their hometown's Museum of Contemporary Art, have committed the set to tape in the city.
A daunting task given the album's legendary status and the complexity of its arrangements, Bowie himself didn't play the entire LP live on the album's accompanying Isolar II tour in 1978, and given his current live hiatus of course is never likely to.
Amazingly, Disappears approached the project with their standard two guitar, bass and drums line-up, without a synth player who on the original was a certain Brian Eno, who contributed to much of
Low
's icy grandeur. Indeed, Eno's impact on the original LP is so great that many assume he produced the album, overlooking Bowie's longest serving producer Tony Visconti.
Disappears are fearsomely well-drilled here, barely pausing between the tracks as they race through the short avant-pop bursts that make up the first half of the LP. The jagged pop of What In the World, appearing third underscored by an ever present guitar scrawl provides the highpoint of the opening section .
Understandably given the live setting, the songs lack some of the studio techniques famously utilised on the original LP, with the hard smack of Dennis Davis' drums noticeably absent. The most famous cut from the set meanwhile, Sound and Vision lacks the bounce that rhythm guitar ace Carlos Alomar's brought to it.
Conversely, where the incline becomes steeper, on the instrumentals that comprise the second half of the LP, Disappears really hit their stride. Beginning with an extended motorik take on 'A New Career in a New Town' (one of the aforementioned tracks never played live by Bowie) the group rise to the challenge. Warszawa in particular is outstanding, given that the original consists of solely of Eno's synthesizers, here Disappears create a stunning alternative version with their dual guitar line up.
A fiery rendition of Weeping Wall backed by rattling percussion is the sound of Cold War gloom re-appropriated as a gothic horror that runs to twice the length of Bowie's version. A sparse, wordless take on Subterraneans meanwhile re-tools the track's deep pile ambient synths into desolate shards of guitar, bringing the concert and the LP to a close.
Their second album this year, following the much praised
Irreal
,
Low: Live in Chicago
may be something of a completist purchase for Disappears' fans (and curious Bowie ones too, possibly) but certainly stands as an intriguing diversion for the Michigan outfit and positive proof of their estimable live firepower.