Dirty Dishes – Guilty (Exploding in Sound)
Sounds pulled from the theme tune to a love story between ghosts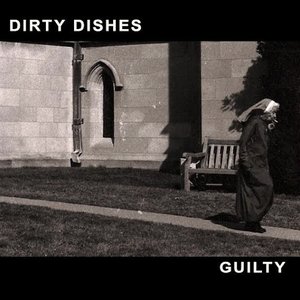 Throughout
Guilty
, the debut album from LA duo
Dirty Dishes
, songs meander through poppy melodies with fuzzbox guitar, and songs which sound so harrowing it's like they've been pulled from the theme tune to a love story between ghosts.
Even though the initial thoughts on
Guilty
are strongly towards the indie world – opening song 'Thank You Come Again' is a rugged guitar tune – the vibe, feelings and tone of
Guilty
is much closer to a 90's trip-hop sound. It's desperately close to Martina Topley-Bird's work, especially her debut
Quixotic
. A cutesy vocal and harrowing images are layered on thick for both Topley-Bird's and Dirty Dishes' work. As such, it's a familiar and instantly likeable record.
Frequently, the reverberating vocals of lead singer Jenny Tuite and siren-like feedback thunder into each other to create a crescendo of a natural din.
'Androgynous Love Song,' 'Lackluster' and 'Dan Cortez' lead this, ghoulish, part of the album. There is hazy, gently bleeting electronic guitar and reverberating, subdued vocals muttering defiant statements such as "
step off the edge
" and "
what are you waiting for?
" and then synths, guitars and pitched feedback all pile in. And as a sign off, 'Sugar Plum Fairy' is a reassuringly more harrowing song than its title work suggest. There's even moaning guitar. Which is delightful.
Having already released the more radio friendly and upbeat songs 'Thank You Come Again' and 'Red Roulette' from
Guilty
, the Dirty Dishes heard on the radio may be considerably different to the one found on the album. While the pop and control of synth beats is similar through all songs on the LP there's an eerie, ghostly stamp across a number of tracks on
Guilty
to be enjoyed. And this is where listeners can get totally submerged in the sound.