Dallas Acid: The Spiral Arm (All Saints Records)
Ladies and gentlemen, we are floating in space...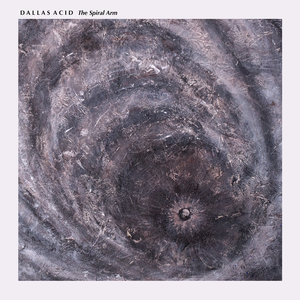 With ambient pioneers Brian Eno and Harold Budd as labelmates, psychedelic / dreampop trio
Dallas Acid
are in pretty exalted company. Drifty and dreamy, their new album explores terrain familiar to fans of 70s Kosmische music, such as Tangerine Dream and early Kraftwerk.
Vocalist Linda Beecroft whispers incantations, her vocals adding another layer to Michael Gerner and Christian Havins' synth-heavy musical travelogues spanning inner and outer space.
Soothing and hypnotic, this is back to the womb music - perfect to zone out to. Its immersive nature works well on headphones as well - though as those Spiritualized sleeve-notes warned, it is not recommended if driving or operating heavy machinery!
The opening title track is epic and impressive, Beecroft's awestruck vocals and the surging symphonic undertow reminiscent of a Mercury Rev fantasia - innocent wonder underscored by darkness.
Vacker cries out for a dub version, while Circuit Jungle evokes an AI rainforest, bullfrogs and all. Zavana has a spy film vibe while Silk Rain soaks us in Vangelis synths.
The Spiral Arm
doesn't break much new ground, and it could benefit from some more oomph and eclecticism in places - The Orb's classic
Adventures in the Ultrasound
album added breakbeats and dub to similar ingredients to great effect. But as immersive chill-out music, it definitely does the job.
3/5