Co La - Moody Coup (Software Recordings)
Producer Matt Papich invites you on a trip to his sample-heavy, science fiction playground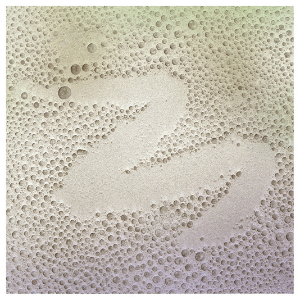 In the mid-90s, music theorist
David Toop
wrote the seminal
Oceans of Sound: Aether Talk, Ambient Sound and Imaginary Worlds
. It explored ambient music and sample culture in its widest sense - the madly eclectic accompanying CD saw
Debussy
and
King Tubby
rubbing shoulders with howler monkeys,
Herbie Hancock
and
My Bloody Valentine
.
Producer
Matt Papich
, a.k.a.
Co La
, seems to be coming from a similar place.
Moody Coup
is seductively uneasy listening: genuinely odd but strangely accessible sampladelia, whose lurching rhythms and jarring juxtapositions have the potential to be unsettling as hell. However, he somehow makes it glossily textured and rather likeable. There are no rough edges here, though in the wrong circumstances it could also be the perfect soundtrack for your forthcoming nervous breakdown.
Moody Coup stands outside most current trends and scenes, reminiscent more of the music you might get in an advert during a
Philip K Dick
sci-fi tripathon; or the auto-generating result of some fiendishly complicated algorithms. Alternatively, it sounds like lysergically-altered 70s test card music, or even Herbie Hancock's radical early 70s jazz-funk sliced and diced into tiny digital slivers and randomly glued back together using
Burroughs
' cut-up method. You get the gist...
Eno
-style ambient piano, lots of space, rave-era synths, drum'n'bass breakbeats and dubwise rhythms all feature heavily as Papich utilises dub methods for non-dub ends. You start to feel that this album could only exist in the current age of mash-up culture and seriously evolved technology.
The range of sounds on 'Baby's Breath' gives a good idea of where this album is coming from. It features what sounds like a monkey impression, a slow bongo groove, baby noises, a woman laughing, someone drinking or pouring water, squelches, percussive pops and skittering breakbeats - and instead of being a mess, its great fun and surprisingly catchy.
Other tunes are slightly more conventional. 'Deaf Christian' takes a
Neil Sedaka
doo-wop line and does unspeakable things to it. But even with Amazonian rainforest samples and all manner of weirdness added, it's the closest thing the album has to a recognisable melody. Meanwhile, 'Suspicious (Sandman Fix)' is a take on a
Psychic TV
tune with an underlying dub reggae vibe and some snippets of singing - sellout!
Moody Coup has already been out a few weeks, but it's well worth tracking down. The whole album is a great alternative universe to get lost in - though you may come out feeling like you've drunk the Kool Aid.