Cloud Nothings - Cloud Nothings (Wichita)
Welcome divulgence into Cloud Nothings debut record, that we can actually get our hands on.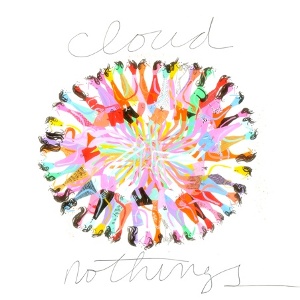 On first listen, it comes across as ramshackle punk, but with all the hooks and melody of a warped pop song. It's lo-fi, but each song spits with unbridled energy. Well, if last year's anything to go by, Dylan Baldi's got plenty of that. Releasing a string of hard-to-find EP releases, we were all anxious to get our hands on his self-titled debut.
The songs still echo of the basement which Dylan first conjured up Cloud Nothings, playing whatever was at hand, it seems, and those sentiments still ring true in the album, with lyrics evoking that awkward teenage phase. On songs like 'Heartbeat', his lyrical naivety comes across as Baldi rattles off the repetitive chorus line 'i don't have a heartbeat why don't you?' it's strangely sentimental, sort of the feeling you get when you're little sibling asks you something in earnest that's really uttered by anyone else would come across just a little bit silly.
But it works for Baldi, and with producer Chester Gwazda, Dan Deacon and Future Islands co-conspirator onboard the album, it's been tightened up and tidied round the edges; retaining all the charm of a fuzzy power-pop peach of a record. It's a good thing, because if this was glossed over and tweaked it would instantly fall foul of heading too much into the realms of saccharine-sweet nineties pop-punk, and no one wants that. Recorded in a week and a half in Baltimore, with Baldi allegedly playing each part himself, it's an achievement we hope will be topped by his next one. Watch this space.