Chandos – Rats In Your Bed (Carpark Records)
"Let's turn our One Direction CDs into ash trays"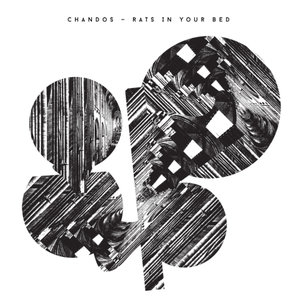 Chandos
, from Boston, Massachusetts, are the kind of band with which teenagers make a transition from pop to rock. With this album,
Rats in Your Bed
, Chandos hit the happy medium between fun, teenage angst and accessible overdriven guitar. It's enough to kill off the teenybopper in any 13 year-old and have them suggesting to their friends: "Let's turn our One Direction CDs into ash trays."
There is aggression and angst in Chandos full-length debut, underpinned by the overdrive on singer and guitarist Dan Coulson's vocals. And as Coulson himself says, there is a lot of tension in the sound. "If I'm at the tail end of a long weekend, I'm much more likely to find a chord or melody I find interesting and work off that. I think that's where the album gets a good amount of its tension from, the fact that it was created in a setting of regret or self doubt."
As bassist Sean Tracy puts it, "there's enough distortion to go around for everyone" – and this creates a dirty, grubby and metallic feeling to many of the songs. And carrying that feeling throughout are songs such as '…Pretty Sure It's 'Tang Top''. This is just the sort of juicy pop rock, about jaunty love and growing up that runs throughout the album. Then 'Fluorescence: Light: Cubicles: Life' blows its load during two minutes of dirtier, pop-punk while shot gunning out lines like, "
because you're not as smart as I pretend
." Which you don't need much persuasion to imagine being belted out at a first gig.
However, banging on about the dirt and atmosphere that this album was created in skips over its adrenalin and fun. This is what makes it so accessible and gives
Rats In Your Bed
a 'coming of age' quality. It's a similar accessibility which spelled success for Fall Out Boy, Bloc Party and more recently The 1975. Remember those albums? Pretty special to a certain age group in a certain group of friends. While
Rats In Your Bed
may slip past those already well into rock, it could find itself placed in the hearts of whoever inevitably melts a few CDs because of it.