Buck Meek: Two Saviors (Keeled Scales)
Big Thief guitarist shows us less is more with album of understated post-folk loveliness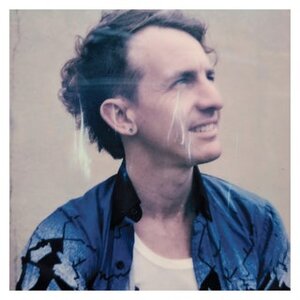 Snatching a week off from his day job playing guitar in critics' darlings Big Thief, the wonderfully named
Buck Meek
and friends hit sun-blasted New Orleans in the summer of 2019 and conjured up this charmer of a second solo album. Recorded live in a week of first-take spontaneity, this rootsy, ramshackle collection aims for feel over perfection and ends up with smudged snapshots of low-key charm. The more minimal it gets, the better it sounds.
Two Saviors
features no grand statements or showy playing... or even any great songs really. Nevertheless, its intriguing, softly sung lyrics, loose but bang-on harmonies and laid-back Band-style funkiness cast a certain spell on the listener. This is unambitious and unaffected… just a group of friends playing music for the love of it.
Opener Pareidolia sets the tone, its loping semi-acoustic groove somewhere between early Elliott Smith and
Harvest
-era Neil Young. The lyrics sound more like a page out of a diary, or a series of observations, than a conventionally structured song. Sympathetic drumming and perfectly timed snatches of harmonies create a soulful, contemplative mood.
Candle sees pedal-steel guitar and organ join the party, while Two Moons is the musical equivalent of mindfulness, lyrics as passing thoughts observed and noted without action or judgement. There are more uptempo moments - Second Sight ('
I work for free / 'cos love is all I need
') has a very effective one-note piano figure, while the uncharacteristically rockin' Ham on White's sandwich-based silliness even features a guitar solo.
However, it's the really slow, spacey stuff that works best. Dream Daughter is like freeform poetry, the low-key vocals drawing you in, the spaces between the notes building an atmosphere and the words like a series of haikus ('
Blue jay stuck in my kitchen / fly away…
'). Two Moons (morning) begins with a jam on one of the album's earlier songs and ends up as a one-off, in-the-moment alternate version, a spontaneous event captured for posterity.
This album is not going to change the world, or make Buck Meek rich. But he doesn't care, and nor should we. Its understated grace is a rare and lovely thing.
3/5