Brian McBride - The Effective Disconnect (Kranky)
Delicately balanced between drone and melody, The Effective Disconnect is the latest recording from Brian McBride, better known as one half of electronica duo Stars of the Lid. Here, he composes a slow-building soundtrack for documentary Vanishing of the Bees. Suitably filmic, these eleven micro-suites are dominated by plaintive piano, sweeping strings and twinkling melodies.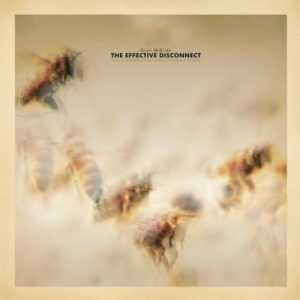 While McBride has obviously drawn on some of the staple elements of Stars of the Lid's quiet grandeur, these compositions sit separately from his main outfit. With melodies carefully crafted like the most delicate porcelain, the overall effect is like Tangerine Dream practicing tai chi with Kronos Quartet – a bewitching combination of soaring orchestration and gently shimmering electronic drones, perfectly poised and radiating atmosphere. The hymnal intro to 'Girl Nap' in particular showcases the more electronic side of these compositions, shafts of light piercing through, and the track also features mournful horns which add another texture to this sumptuous slice of melancholy.
There are elements of light and shade complementing each other within the same suite – 'Beekeepers vs Warfare Chemicals' is part lullaby and part lament, illustrating McBride's dual approach; alternately uplifting and desolate, he habitually glides into more poignant territory. It makes for a very minimal listen, even on the more notably baroque pieces such as closing track 'Chamber Minuet'.
The Effective Disconnect
might lack the drama of Clint Mansell's scores for Darren Aronofsky films, but that's because this music has been composed for an entirely different cinematic experience. Exquisitely paced and meticulously layered, it's a subtle yet evocative collection of musical cues which work just as elegantly on their own, without visual accompaniment.