Black Honey: Written & Directed (Foxfive Records)
An album about longing to be free as much as it is celebrating being released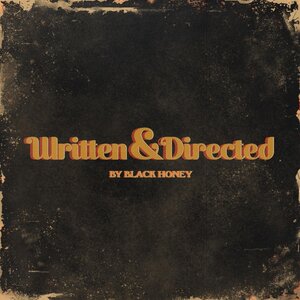 Despite many of the songs
Written & Directed
the second album by
Black Honey
being written in 2019, the LP feels oddly relevant to the situation we find ourselves in today. It's an album about longing to be free as much as it is celebrating being released.
The bright poppy moments and lulling lows of the album drift in and out, with peaks and troughs of emotion. It's filled with hot sounds for the summer with
Beaches
or Summer '92 proving that it's always fine to write pop, as long as its good pop. Giving us a blast from the past and a longing for the future of sociably fitted streets and sunset strips. It's a feeling of what we missed in 2020, and what we hope to see in 2021/22.
And there are those melodies that were built from and for the independent venues Black Honey built their reputation on and lead singer Izzy B. Phillips claimed for her own.
Disinfect
with its roaring guitar crescendo and
I Like The Way You Die
, are going to have to make do with the bedrooms and cars until we can cram people into sweaty venues again but until then their power to attack male-egotism is not lost in private spaces. But there are songs at the other end of the spectrum, in the troughs of the emotional rollercoaster that we've been through and we're going on.
Gabrielle claims the slow-moving end to
Written & Directed
. And "
I do it to myself
" chucks out a big extravagant chorus to lift upwards. This is an album engineered before the pandemic and released (hopefully) when we're coming to the end of it, and with the only direct reference to a virus found in Fire with the refrain "
We asked for this virus
". Unfortunately, everything we do is going to framed in the light of the past tweleve months and the experiences we've had or missed because of it.
However, Black Honey are doing what they've always done best. Not controlled by press or by record labels, the quartet have done whatever the hell they feel like doing. Then they've done it again as if there was no virus straining our social lives and preventing us getting out.
The surprise is that it highlights, more than ever, just what we're missing out on. Whether that's relaxing on beaches, doubting religion, bouncing off fellow sweaty bodies or having a crap relationship
Written & Directed
is appropriately named because it's completely controlled by Black Honey. Regardless of the outside world but so very relevant to it.
4/5