Bill Callahan: Gold Record (Drag City)
He's a happy chappie nowadays, but the former Smog man still has plenty to sing about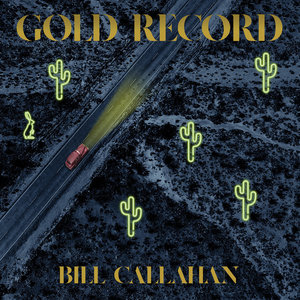 After three decades in the music business, indie icon
Bill Callahan
is in a pretty good place. The former Smog frontman, once known for his bleak worldview, is now a happily married father. His most recent work is determined to prove that settling down doesn't mean giving up and that life gets ever more interesting if you pay attention. Lyrically, there is still a lot going on here, and Callahan remains attuned to life's paradoxes and sadnesses.
Now a resident of Austin, Texas, Callahan's laconic vocal style has become even more so. His voice remains front and centre, with subtle instrumental touches (woodwind, horns, percussion) adding colouring. The songs here were inspired by the prospect of leaving his happy home to tour for the first time in years. The best of them read like perfect little short stories.
On opening track Pigeons, Callahan's voice and perspective is reminiscent of fellow maverick Kurt Wagner of Lambchop. Written from the viewpoint of a married man who is keen to dole out advice to couples in his job as a limo driver, it lays out the album's main subject matter and also protagonist is unsure whether his comments are "
Potent advice / or preachy as hell
".
Another Song examines the importance of balancing a happy home life with his life-long need to write songs ("
As we lay on the bed wanting for nothing at all / except maybe another song
"). Other tunes are slight (Let's Move to the Country) or throw us a curveball: Protest Song attacks a (sadly unnamed) singer whose "
Songs are lies… I'd vote for Satan if he said it was wrong
".
The best pieces contain touching insights and novelistic detail: in The Mackenzies, the narrator's car breaks down and he finally bonds with his next-door neighbour, an older guy and his wife who he has never met before - and he realises they are mourning their dead son. The former hipster troubadour is hymning decency and normality, and it is very touching. Ry Cooder, a funny but sincere tribute to the great guitarist, also values human decency over more traditional rock n' roll virtues ("
All the English rockers, the money all goes up their nose / he just smiles and tries another yoga pose
").
Mature and funny,
Gold Record
shows that Callahan is a man in full control of his art, whose low-key approach recognises that the best way to explore the universal is through the particular. This is a laidback, confident, lovely record from a man with nothing left to prove.
8/10