Ben Watt: Hendra (Unmade Road)
A bit like slipping into a knitted cardigan from the '80s and getting properly bearded, this is a comfortable album from the Everything But The Girl's alumnus, but it can get a bit itchy too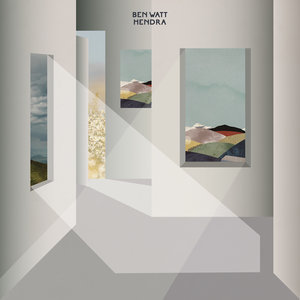 Thirty-One years after
Ben Watt
entered the music scene with his debut album,
North Marine Drive
, he has returned with an album with some tasty guitar fills, provided by the impressive cameos of Dave Gilmour and Bernard Butler and some easy melodies.
There's nothing groundbreaking here. But it is a record that Watt has made for his own enjoyment as he returns to his folk origins after many years establishing himself as a DJ and managing his own much-loved record label Buzzin' Fly.
Hendra's
lead single and title track sets the precedent of solid musical arrangement with straight as an arrow eighties rhymes and a traditional song formation. The work on 'Golden Ratio' also follows a similar pattern. Watt's ability to wind back the years to where he first began is impressive and warming after all the time he has spent being hot within the electronic music scene.
He strikes a good consistency in the album with melodies, and certainly with the unmistakable guitar work from Bernard Butler and Dave Gilmour. However, songs like 'Spring' are just one rhyming couplet too many for me. And the predictability and rhymes can start to itch, just as much as the melodies can feel traditional and familiar like eighties knitwear.
'Nathaniel' and 'The Gun' leads towards the tail end of
Hendra
by producing some enjoyable riffery. Both these tracks have the crunchy guitar work that make up the best moments of this album.
As Ben Watt says "Words, beats and notes - it's all we have. It's just a question of playing them in what feels like the right order at the right time, and at the moment,
Hendra
just feels right." And that's what this record is. It's very comfortable. Like knitwear. With no pressure on him to push forward, Ben Watt eases himself backwards to where he began and has produced an album that is very comfortable, and feels intentionally so.