Belle Adair: Tuscumbia (Single Lock Records)
Belle-issimo! A quantum leap forward on the US jangle pop outfit's excellent second album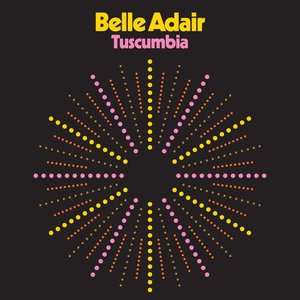 Winter may be upon us, but this classy collection of three-minute gems will warm your cockles. The late 60s saw Muscle Shoals' FAME studios play host to soul legends such as Aretha Franklin and Wilson Pickett. Nowadays it's the centre of a local scene that includes Alabama Shakes and
Belle Adair
.
After their tasteful but slightly underwhelming debut album five years ago, the four-piece band found themselves in such demand for live and session work that album number two was put on the back burner.
Tuscumbia
proves this was entirely for the best. This is a quantum leap forward, a beautifully produced collection of affecting, hook-filled songs that will fill the hearts of Big Star, The Byrds, Teenage Fanclub and Shack fans with joy.
The opening one-two punch of Get Away and Long Fade Out sets the tone. The spacious arrangements, anthemic feel and strong sense of dynamics are reminiscent of early Big Star, the lyrics a masterclass in painting a picture in a few well-chosen words.
Every melody here sticks in the head, guitars chime like Mr Tambourine Man-era Byrds or hint at country-tinged melancholy. This is music by classicists for sure, fat-free three minute nuggets wedded to verse/chorus/verse, with expert use of space, harmonies and subtle sonic touches meaning every tune has a plethora of features to tickle the eardrums.
Phantom Beach is the pick of a very tasty bunch, its surprisingly funky drumming and bustling, soul- inflected bassline setting things up for a killer
Abbey Road
-esque outro. The slower grooves, such as Marooned, are an oceanic wash, a gorgeous bubble bath for the ears (the verses of Status Quo have the warm, cocooned feeling of late-period Shack, high praise indeed).
However, the beauty of the melodies is often undercut by lyrics expressing doubt and existential unease - Pushing the Stone comes across like a Stateside Squeeze. Luckily for all concerned, the album ends with the deep contentment of Rest Easy.
Perfectly arranged, affectingly sung and hooky as hell,
Tuscumbia
is a lovely record to lose yourself in - sweet and gooey as marshmallows but suffused with pop smarts. Very more-ish...