Basement Revolver: Heavy Eyes (Fear Of Missing Out)
Classic indie rock melodicism and lyrical introspection combine on the promising debut LP by the Canadian alt. rock trio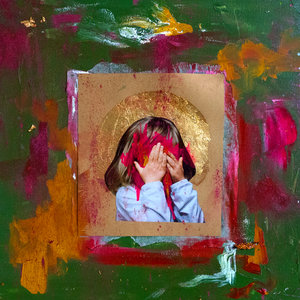 Possibly deriving their name by combining Bob Dylan and Beatles' album titles (and if they didn't arrive at their moniker by this method, that sounds like a future party game either way), Ontario alt. rock trio
Basement Revolver
follow up the promise of their earlier singles with debut LP
Heavy Eyes
. Part of a rich lineage of North American indie rock that reached its commercial peak with the college rock movement of the early 1990s, the three-piece slot in comfortably alongside Pixies, Belly, and The Breeders and contemporaries Alvvays and Real Estate.
Similar to Scott Litt's unfussy production work for R.E.M. and Juliana Hatfield, the songs are presented in clear, upfront style, sensibly placing singer/guitarist Chrisy Hurn's plaintive vocals and introspective lyrics high in the mix.
Heavy Eyes
' opening double hit of tracks supplies two standouts, emotionally wracked waltz Baby and the cut that first served notice of the trio's talent Johnny, whose chorus lyric "
It's a really bad time right now
" effectively manages to sum the zeitgeist in a single sentence.
A lyricist with an ear for a memorable couplet Hurn's words tackle universal concerns, as Friends "
Hey Mum and Dad, I'll pay it all back/Student Loans are knocking at my door
" and You're Okay prove "
I don't have anything to cry about/Twenty-five years and I still have my doubts
". The tense atmosphere of Wait "
I wanna drive this car into the ocean/leave behind the scars that left me broken
" evokes demented Pixies' classic Wave Of Mutilation, while the glowering pace of Tree Trunks recalls Black Francis & Co's Where Is My Mind? and Belly at their most downbeat.
Cranking up the amps the churning title track rocks as hard as The Stooges while Diamonds' synth driven minor chords provides a melancholy farewell. Issued by wonderfully named Memphis Industries imprint Fear Of Missing Out, to avoid any feelings of FOMO social inadequacy, this particular party is well worth attending.
7/10