Arch Garrison: The Bitter Lay (Believers Roast)
A deeply lovely take on ancient English folk music...spacious, haunting and very very pretty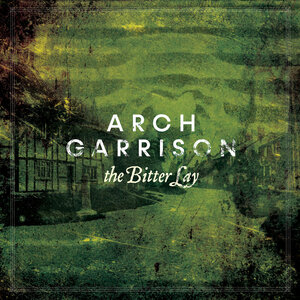 At this point in musical history, so much music has been made - and so many styles have been rehashed - that it is easy to think you have heard it all before. Then you hear something that combines familiar elements into a captivating sound all of its own, and your faith in innovation is restored.
The Bitter Lay
is one of those records. It takes old ingredients and makes them feel box-fresh and exciting - like Fairport Convention updating English folk on
Liege and Lief
, or early White Stripes' raw and whip-smart take on the blues.
In a fresh, oddly timeless way,
The Bitter Lay
gives us a postmodern folk music with a courtly lover's vibe and an Elizabethan air, a spacious and beautiful sound with just a touch of early 70s prog thanks to the use of the trippy and rarely-spotted monosynth. The album is split between simple but divine songs, sung with an open-hearted diction a la Robert Wyatt; and instrumental chamber pieces with a sometimes electronic, but deeply, musical edge.
This is the third record by the grouping, the smaller complementary act to bandleader Craig Fortnam's 'alternative chamber group' North Sea Radio Orchestra. Guitars, organ, piano, percussion and the aforementioned monosynth complement the melodeon and dulcitone, and the result is divine.
This is album as highlights reel, from quiveringly progtastic teaser opener Intromission and plaintive love song
Like a Diamond Bright
(Badly Drawn Boy as an Elizabethan courtier, anyone?) onwards. Bucolic and kinda spacey, the songs inhabit a mental landscape very different to our own, where the boundaries between life and death, fable and reality are porous.
Lady Young Ghost is a pagan bewitching; expansive and epic-sounding,
The Bitter Lay
makes drunken despair sound just beautiful. The More I Know, handclaps and all, may get you out of your chair, and you can imagine the latter-day Damon Albarn singing the starry-eyed, country-accented Open My Eye ("
the dead are more real than we know
").
This is no overly respectful musical archeology, rather an inspired mix of ancient and modern. Bell Underground adds Space Invaders synth and church bells to its multi-tracked stateliness. The metaphorical musings of There's a Well Inside end the record leaving us wanting more. But there seems to be no end to the wellspring of Fortnam's imagination. This will surely be one of the great records of 2020.
9/10