Animal Collective: Centipede Hz (Domino)
US indie rock titans return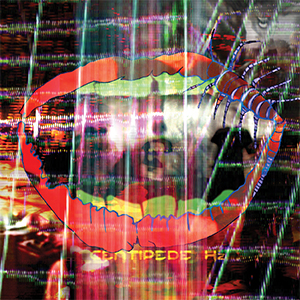 Way back at the tail end of 2009 the UK music media got itself all flustered over the release of
Merriweather Post Pavilion
by Maryland's psychedelic synthniks
Animal Collective
. Hyped-up like school kids on a snow day, publication after publication lined up to proclaim the record the greatest thing in American music since Thurston Moore strapped on a guitar and tentatively edged his foot towards the metal box on the floor marked 'fuzz'. It wasn't that, but it wasn't a million miles away either.
Since then Animal Collective have been far from unproductive, although the more casual blog peruser may easily have missed the 2010 'Visual Album'
ODDSAC
and the band's curation of the 2011 UK All Tomorrows Parties Festival. As the first proper studio album in three years, expectations are high for
Centipede Hz
to deliver.
With the return of founder member Deakin, Animal Collective are reunited as a four-piece for the first time since 2007's Strawberry Jam and they're making full use of the extra musical muscle. Immediately the record announces that it is going to kick harder than Merriweather and mess with ears even more. Opener Moonjock grunts grungy fuzz and hi-hats through the speakers before layered, filtered vocals and synths take over, moving the track into more familiar soundwall territory. However the slow brooding of
Merriweather Post Pavilion
is out the window as the track develops spasmodically, throwing feedback, pad sweeps, and percussion about the mix and lurching from section to section.
Today's Supernatural's strained angsty vocals backed by Stranglers-esque arpeggiated organ builds to triumphant, crashing chords. It is frantic, angry and vital.
The album continues to develop with experimental abandon; the influence of recent Flaming Lips outings as well as a host of 60's and 70's weirdness can be heard as if the left-field approaches of those artists has served only to goad Animal Collective to push each track further away from pop convention. Applesauce is glam, wonky Americana; New Town Burnout would almost be a ballad if wasn't so damn unsettling; Pulleys is a CSNY record for the digital age.
When dealing with sonic tomfoolery on this kind of level it is important to expect first listening to be a vaguely alienating experience. Sounds clash and tracks feel swamped, giving a feeling of being party to a conversation that everyone understands but you. As such
Centipede Hz
is immediately compelling but not what would decently be considered accessible, anyone who says they love this record from the first listen is a dirty liar.
The point is that the record is designed to actually be listened to on purpose, with every listen you become more able to de-tangle the rhythms and tones. Tough to decipher at first, the tracks reveal themselves slowly. What is there to be revealed is a deeply thought out tonebeast of a record that offers a world of sound discovery.
If this sounds like too much hard work then I hear The Script have a new album out and I'm sure it's just terrific. Animal Collective have been keeping it weird for 12 years now and there most raucous and complex offering yet may also be one of their most rewarding.
Catch
Animal Collective
on tour in early November.
Details can be found
HERE
.