Anais Mitchell - Young Man In America (Cadiz Music)
Sometimes a record comes along that's so good it makes you wonder why the hell you haven't heard of its maker before. Singer-songwriter Anais Mitchell's fifth album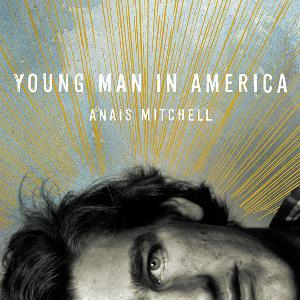 Signed in the US to Ani DiFranco's Righteous Babe label, Mitchell has a girlishly appealing, light yet soulful voice and a gift for storytelling. On
YMIA
, she allies this to spacious and brilliantly composed arrangements, to create a kind of "chamber alt. country". Mature and atmospheric, rootsy but not remotely stodgy, this is the sound of an artist in full control of her muse.
There is a generosity of spirit here, and a revelling in the mythic possibilities of America, in this timeless cycle of songs telling the story of a young man's attempts to overcome his upbringing and make something of himself. Lyrically, there are shades of Neil Young and Bruce Springsteen – exalted company indeed – while vocally there are occasional similarities with the wonderful Regina Spektor and a more restrained Joanna Newsom.
Opener 'Wilderland''s thump of drums and scrape of violin are reminiscent of the theme for a spaghetti Western epic. Mitchell's lovely vocals, abetted by perfectly pitched, semi-ragged harmonies, tell of a hard-scrabble existence. In the title track, its impulsive narrator hopes that "a little medicine" and a "yellow-headed girl" will help him overcome his father's harsh and neglectful parenting, and cushion the loss of his mother's love.
Desolation and hope fight for supremacy in the beautiful piano-and-vocals simplicity of 'Coming Down'; while the sunnily upbeat 'Venus', pitched somewhere between Sufjan Stevens and Josh Rouse, represents the album's best chance of radio airplay.
Elsewhere, 'Shepherd' boasts rippling fingerpicked guitar, while there are perfectly judged touches of horns, banjo and mandolin throughout. The final track, 'Ships', provides no false Hollywood-style 'closure', our hero's destiny as uncertain as ever as life continues its meandering path.
There is a lot going on in this album, and it may take a fair few listens to fully appreciate all its nuances. But it's well worth taking the time to do so.