Allo Darlin' - Allo Darlin' (Fortuna Pop!)
Debut record from Australia/UK boy/girl pop group par excellence!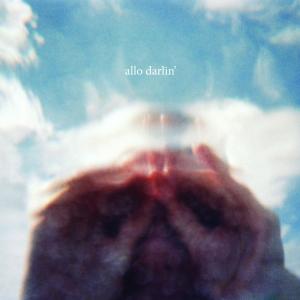 Having grown up with their music, there's one thing I can't resist and that's a Weezer reference. Though back in the mid-90s I probably said something along the lines of "there's one thing I can't resist and that's a Green Day reference," on hearing Weezer's
El Scorcho
, so maybe this isn't a line of instinct I should be following.
Either way 'Kiss Your Lips', the fourth track on the first full length record by Aussie/UK band Allo Darlin' is a highlight among 10 wonderfully constructed songs straddling just enough boundaries to be entirely desirable.
Opening with the single 'Dreaming', the first thing of note is that the boy/girl vocals are far from terrible, which to be honest is the first thing that is worrisome when a band is described as having 'boy/girl vocals'… really must stop using that description.
As the record progresses, the sweet vocals of Elizabeth Morris take over and begin to switch effortlessly between both whimsical indie playarounds and ukulele supported ballads such as 'Heartbeat Chilli', while the occasional appearance of guitarist Paul Rains adds a welcome baritone layer to the music.
Life-affirming, serious and fun all at the same time,
Allo Darlin'
has a great dynamic on show here and are set to make some waves this year. Having already won plenty of favourable reviews for opening track and lead single 'Dreaming' in which the flowing dual vocals between Morris and guitarist Paul Rains, highlighted with an ever so slightly delicious surf-influenced guitar lead float in and out over the 3 and a half minutes. The album should by rights be making critics dizzy for the remainder of the year.
Allo Darlin'
is worth a listen, but be sure that the repeat button is pressed down firmly.