Us Amongst The Rest – Fields of Fray (Hill Farm)
Yorkshire rockers whet appetites before their debut album in Spring 2014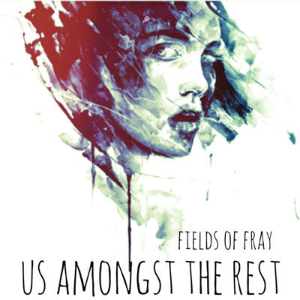 Amongst the usual throngs of review requests, Groupon offers, and Candy Crush notifications from Facebook was the message from a band setting off on their maiden voyage into the realms of independent music release.
Us Amongst The Rest
, a band from York, UK, have recorded their debut album, primed for release through a small label, and are "set to alight the world with their brand of alternative rock.''
Often is the case that such proclamations are made by bands – and, rightly so, it shows a passion and fervour that differentiates musicians from the likes of, say …accountants (that can only be a good thing, right?) - but does this particular band have the chops to back up the claims? Not many do after all.
Us Amongst The Rest release their debut album in Spring 2014 and then set off to tour Japan and the UK. This is an interesting strategy given that rock music is on fire in the Far East at the moment; they certainly look the business (standard requirement nowadays, though) and with the fact that single 'Fields of Fray' is the only track yet to be mastered, this serves as a teaser for the whole album. A second in and it hits you between the eyes harder than
E. Honda
's Hundred Hand Slap...
The song itself is a punchy, catchy masterpiece. The drums are tight - and actually being played by the drummer, as opposed to a clutch of drum samples. The depth of percussion drives the music forward in such a way that you forget what you are listening to and why. The stunning vocal lines soften the threads of what would normally be aggressive musicality and make the tune just that: a TUNE!
Melody is the key that sets this band apart from other hard or alternative rock groups; UATR have the skill to make highly melodious music. It's not dated, cheesy nor irrelevant. The tone of the guitars make the riffs all that nicer to listen to, but even if the riffs and licks were played on a xylophone, they would have the credibility to carry the song.
This single, this band – Us Amongst The Rest - needs to be played to the rest of the UK. Be that awful person everybody knows as saying, "I heard them before they were massive…" because they will be. They will be.
UATR's forthcoming album promises the hope of more of the above – blissful sounds that are hauntingly good, phenomenal even. Well done, boys!