Leif Vollebekk - Elegy (Secret City Records)
Album previewing cut is heart-warming and heart-wrenching all at the same time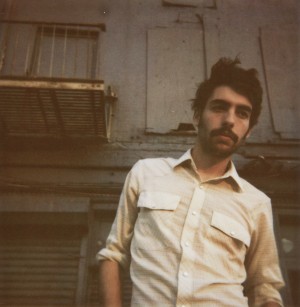 "By the time the last notes die away, all that's left should be you" is Leif Vollebekk's statement of intent for his upcoming album, Twin Solitude. The Montreal singer songwriter's first single off of the record embodies this mantra perfectly.
'Elegy' does this in both name and substance. It's the type of song that is both heart-warming and heart-wrenching all at the same time. Musically the single is beautifully simple manifesting itself out of resonant piano refrains layered on top of an effortless acoustic percussion backing. However you'll tune in mostly to the incredibly moving lyrics brought to life by Leif's deliciously smooth vocals.
"Nothing is much weaker than the resolve of most men" is painfully true as the bedside monologue spirals through the remorse of thinking you've not openly loved someone enough. Yet there's always hope to be found in the face of adversity: "You, who I loved dearly, now must wait to be reunited in the sky when it opens. Well my feet are so tired, babe, but my spirit ain't broken". And it's as if the haunting reiteration of "Take a look at me now" is urging you to believe there's only a positive future ahead, perhaps one where "we'll find all of our lost time".
For a song that makes you really feel, check out 'Elegy' and early 2017 will follow up with the entirety of Twin Solitude; more wonderfully crafted tracks passionately expressing all of the feels.