CHANG: Tempting (Mayfield Records)
Alt. rock outfit return with superlative, second EP previewing new single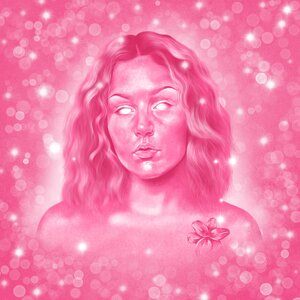 It's heavily telling that the single release from
Chang
's second record is owns this title. Drawing us in with this breezy number, laden with syncopated rhythms and signature shifts, it tempts us with the colour of the next EP. Given the wild abandon that stung their
debut
, do we dare to dream that they can beguile us with yet another perfect riot?
At this time, we cannot be in any doubt that this will be the case. Why, you ask? Because
Tempting
is the perfect release. It's a track of two tales. Lit with and undulating bassline, funk-forward riffs and signature femme vocal stylings (move over Gwen Stefani), it's the perfect preamble to those spring/summer vibes. That's all before the sun goes down on the second half of the track.
Shifting gears with a riff that wouldn't be out of place on Daft Punk's
Discovery
, the thrash of pure electric energy is released before carving out a space in the darkness for some elemental dreaminess in the outro. Dark lyrics lick your ear canals, opining the struggles that face an addictive heart.
We don't expect you to understand what you have in your hands until you hear it. So go, now. Listen. Nothing will prepare you for its velvet and violent heart. And we cannot fucking wait to hear the rest of the record.
5/5
Available from Mayfield Records. Listen here