Two Gallants To Tour!
San Francisco folk-punk two-piece Two Gallants have been absent from the music scene for the past two years, but July sees them returning with great anticipation to the live circuit.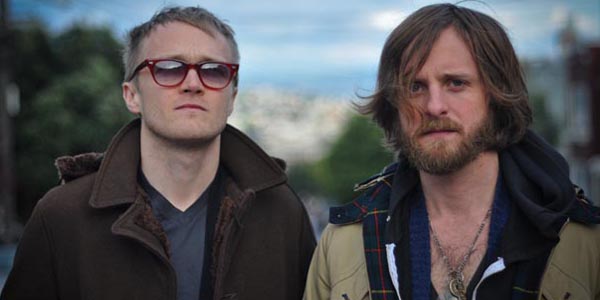 Friends since childhood and musical partners since 1994, it was the duo's extensive touring and recording during the first six years of their career that left them in desperate need of a break and some headspace. This two year separation saw frontman Adam [Haworth] Stephens produce a more even tempered, lo-fi spin on Two Gallants material, with a country tinged album ever identifiable as his with his nail on the head lyrics and ear for a catchy tune. While Tyson Vogel swapped drumsticks for plectrums, releasing work under the guise Devotionals; an acoustic project comprised of his intricate guitar fingerwork, accompanied by Anton Patzner's violin and Jeff Lewis on cello.
Their return will be a relief to fans eager to catch the ragged, raw emotion of their live shows which move from loud, brash numbers like 'Las Cruses Jail' to the epic political lament 'Waves of Grain'. We may even be graced with some new material...with a two year haitus and a fresh start this return no doubt will find them better than ever.
The UK tour starts on the 18th July:
18 July UK, London, Hoxton Bar & Kitchen (sold out)
19 July UK, London, Hoxton Bar & Kitchen
20 July UK, Bristol, Thekla
21 July UK, Nottingham, Bodega
22 July UK, Manchester, Night and Day