Sleepovers Issue Video For New Single Good Sides
London slacker rock quintet release social media parodying video for new cut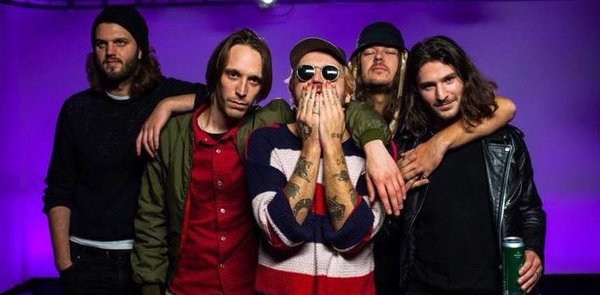 Building up a considerable buzz, London based slacker rock five-piece
Sleepovers
return with sterling new single Good Sides.
Inspired by US indie legends Weezer and Pavement, the songwriting smarts of classic Britpop, plus present day big wheels Courtney Barnett and Mac DeMarco, the new cut is the follow up to acclaimed debut single I Am Me And You Are You.
Pulled from upcoming first EP
Heartbreak High
, Good Sides details the breakdown of a relationship and how the memory can play cruel tricks, stopping the healing process, stunting progression and only focusing on the 'good sides'.
Taking a well-aimed swipe at social media, Good Sides' lo-fi video pulls together images from lead singer Alfie Smith's actual phone film roll over the past 12 months, chronicling the aforementioned relationship and the creation of the EP.
Good Sides is out now through Sleepovers Records