Various @ SWN Festival, Wales 10.12 PART 2
Huw Thomas finds the loudest Swn yet to be in rude health.
Oct 18th, 2012 at SWN Festival, Wales / By
Huw Thomas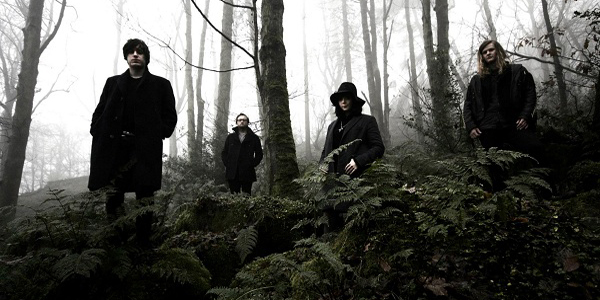 It's the time of year again when Cardiff's venues unite to provide a canvas for the
Swn Festival
. As ever, there are far more bands on than one human could conceivably hope to see, so Bearded has deployed a two person team this time around. You can check out my colleague Stuart Knapman's thoughts
here
. I will gamely attempt to fill in the gaps.
Things kick off with the distorted rattlings of
The Experimental Tropic Blues Band
. Somehow conjuring up a sound that is both skeletal and thunderously meaty, the Belgians get the party started in suitably raucous style. It's not hard to see where they get their influences – their Gallic take on stripped down rock 'n' roll suggests a kind of Jean Spencer Blues Explosion – but it's delivered with enough conviction that it doesn't really matter. Their last song sees them ditching instruments altogether to somehow conjure a feedback-doused groove from nothing more than their unplugged guitar leads. We approve.
Next up
Pulled Apart By Horses
do their thing, much to the delight of a handful of frighteningly committed moshers pinging off each other right in front of the band. PABH deliver a polished and energetic set – it wouldn't be all that surprising if they were the next rock act to 'do a Biffy' and graduate to much larger stages. But from where we're standing it all seems a bit bloodless, like the kind of music a Hollyoaks soundtrack editor would select to indicate a character was a weirdo rock fan. But perhaps we're in the minority. The huge blokes at the front smashing into each other like particles in the Large Hadron Collider are clearly having the time of their lives.
Initial concerns that
Django Django's
cerebral alt-pop might have a touch too much of the hipster about it are quickly dispelled. For starters, they're all adorably decked out in matching shirts, a wonderfully endearing move which makes me want to give them all a hug. More importantly, this is a band that are having fun and taking the crowd with them. Live, the band have a surprisingly muscular sound, chiming guitars and multi-part vocal harmonies bolstered by banks of pleasingly chunky analogue synths. The fact that they even manage to get away with the hoary old 'introducing the band' cliché during an elongated run through 'Default' just goes to show how good they are.
Gala Drop's
dub-inflected space rock suffers somewhat from being on a little too early in the evening. You can't help but feel that a slightly more lubricated crowd would respond better to the propulsive and bass-heavy sounds the band produce. There's still plenty to enjoy, but it's all a little more chill out than freak out.
The same cannot be said for
Rangda
. A supergroup of sorts – comprising Sun City Girls' Richard Bishop, Ben Chasny of Comets on Fire/Six Organs of Admittance and drummer extraordinaire Chris Corsano – they craft hypnotically offbeat instrumental gems. Shifting effortlessly from chaotic squalls of noise to perfectly coordinated and meticulously constructed patterns, they are unlike anyone else playing at this year's festival. True, they pretty much eschew anything that could be described as traditional song structure, but close examination of their wordless twin guitar interplay reveals some fascinating layers and textures.
Black Moth
(pictured) provide a less experimental exploration of noise, blasting out thick slabs of proper rock to a crowd very much in the mood for it. A female vocalist is often a talking point in the notoriously sausage fest-y world of metal, but frontwoman Harriet Hyde is no diversity hire. She has personality and range in spades, offering a welcome counterpoint to the band's cheerfully lunkheaded riffs. OK, so there's nothing particularly new about them, but you could say the same thing about Stonehenge and that's still worth checking out.
As you'd expect from a band with their rockier-than-thou name,
Turbowolf
are firm believers in cheap thrills and loud guitars. Repurposing Mötorhead's breakneck riffing and Hawkwind's swirling space noises to their own nefarious ends, it is clear that Lemmy is their spirit animal. Much like Black Moth, you'd be hard pressed to spot any real innovation, but that doesn't really matter when they deliver sweaty fun in such copious quantities.