Temples @ The Dome, London 20.06.2013
Much-heralded neo-psych rockers continue their ascent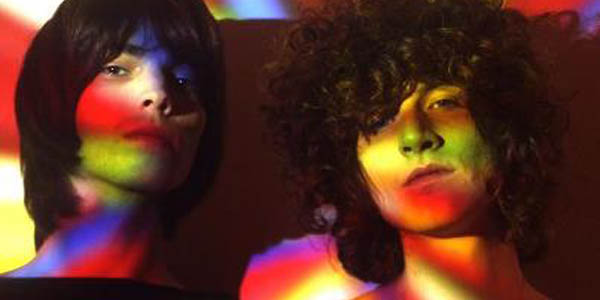 Situated above The Boston Arms in Tufnell Park, The Dome played host to one of the most talked about bands of the moment on Thursday night as Kettering quartet
Temples
took to the stage, backed by a flood of colourful strobe lighting that illuminated a paisley-laden crowd hooked on each psychedelic infused riff.
It's rare in today's digitally and extremely accessible music world that a debut vinyl release should have people scrambling over copies, which subsequently sees them then selling for around the hundred pound mark on certain websites – but Temples' much sought after first single 'Shelter Song' did just that, such is the buzz around the self-categorised Neo-Psychedelic band.
A few months on and much-heralded group are still progressing and they justified their place on many compiled 'guitar bands to watch this year' lists as they played one of their biggest headline shows to date on Thursday.
Peering from under their mass of carefully cropped fringes, Temples wasted no time in firing into 'Sun Structures,' with the only delay being that of the guitar effects sounding out into The Dome as they performed their 13th Floor Elevators-esque opener – a song that surpassed the five minute mark but could have undoubtedly gone much beyond without fear of complaint from mesmerized gig-goers.
Performing in front of a mixed crowd of young and old, Temples encompassed what live music is about; bringing together those whispering about the band's fast-rising acclaim since their conception. Direct and characteristically unenergetic, they let their music do the talking as the audience floated on a stream of swirling psychedelia that flooded through the halls of the packed venue.
Soon on the agenda was Temples' impending new single 'Colours To Life' which upon listening to the actual record it only takes a few moments to appreciate how impeccably produced the song is. Worryingly, It can be difficult to re-enact such a thing in a live environment, but Temples showed that they have already gone some way in creating a different 'live sound' as they opted for a more straight forward approach, dropping the usually much prominent synthesizer as keyboardist Adam Smith picked up rhythm guitar. It worked, as the three part harmonies were more emphasized, soaring over an appreciative capacity crowd.
The studio to live differences were a noticeable trend, as a song which usually takes a back seat as a B-Side, 'Prisms' provided a stomping set highlight before its A-Side 'Shelter Song' closed the set. The latter unsurprisingly receiving the most raucous reception of the show as frontman James Bagshaw echoed the shimmering 12-string riff around The Dome.
With the show coming in at just under 45 minutes, fans were given another teaser of what is yet to come with Temples, who rather staggeringly come with a big undercurrent of hype despite only releasing one single. It's an impressive one at that which has even captivated the likes of Johnny Marr and Noel Gallagher, both vocal in their adoration of the group.
With a UK tour recently announced amongst support slots for the likes of The Rolling Stones around the corner, expect to be hearing a lot more from them.