Tamaryn @ The Lexington, London 15.10.12
Blood, sweat and... ambiance at The Lexington as Californian duo Tamaryn took to the stage of the London venue to showcase their second LP Tender New Signs, released last month via Mexican Summer.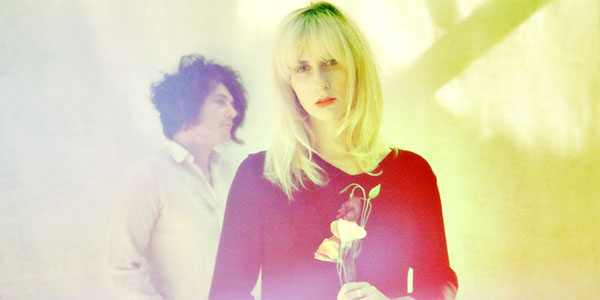 In conclusion of their UK tour the band, a four-piece in live set up, fronted by New Zealand native Tamaryn and adorned in a grungy black and shock of bleach blonde hair, hypnotised and mesmerised. The woozy vocals laced seamlessly with Rex John Shelverton's guitar, which stood out amongst the textures of sound that float through their studio recordings, and thus made this live performance that bit grittier. Elsewhere the hazy tones were smothered within the gauzy layers of synths and the shoegazed, reverb of guitar.
With something of My Bloody Valentine about them, at times Beach House for their male-female formation, there are large things ahead for this band. For theirs is a sound that's endlessly encapsulating; grasping the attention of this small yet packed upstairs bar and yet equally capable of captivating an audience far larger as they float from the brashness of drums one moment to breathless whispers the next.