Sissy and the Blisters @ the Boileroom, Guildford 12.07.10
A local band in a small, cliquey venue always has the potential to be a raucous event. Guildford-based band Sissy & The Blisters delivered just this in a powerful headlining set, pounding the ears of their home crowd.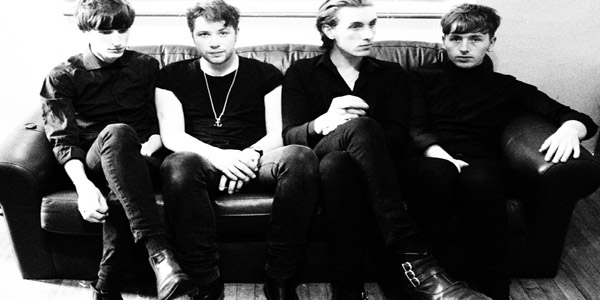 After the
Post Shit Notes
race through a short, yet crushing set and
Bricolotheque
stroll through their uninspired live electronics collection, Sissy & the Blisters take to the stage and send pockets of the crowd wild. The band has definitely found their live sound, which is very low-fi, but play with such passion that it ripples the audiences' eardrums.
James Geard has obviously been influenced by front men such as Iggy Pop and Julian Casablancas, as his crackly vocals cut nonchalantly well through the mix. Geard is however not a copycat and fronts the band's direction in a coy, yet cooly mannered way.
It is not just the front man that steals the stage. The three instrumentalists play with unrivalled conviction adding gang-styled vocals that creates a deafening wall of sound. Interestingly enough the guitarist and organist swap instruments throughout the set thus constantly changing the aesthetic on stage. This small change in line-up onstage seems to keep the gig fresh, - something the support acts need to work on.
One of the reasons Sissy & the Blisters seem to work so well live is that most of their songs are under two and a half minutes. This is a perfect length of time for a crowd to go wild for the whole track. The backing vocals also allow for mass participation.
Highlight of the night was the final song 'Mystics'. Sounding like it could be the theme tune of a seventies cop show, the final amalgamation of crashing drums, distorted guitar, piercing organ lines and a screeching vocal melody sent the front rows into a sea of bouncing, sweaty mop tops. This confident and stylish performance should see the band rising in popularity over the course of the next year.