Secret Affair @ 229 Club, London 26.11.11
David Brown puts on his best threads and heads for the city as two mod revival bands are revived yet again.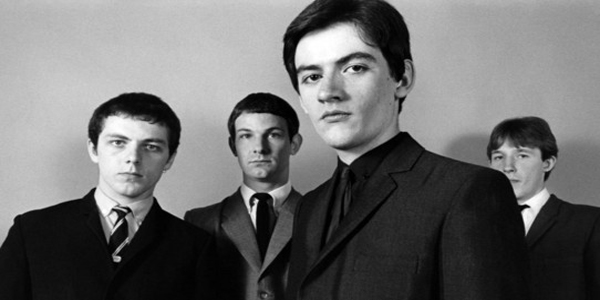 If you've forgotten just how many mod revivals we've had that is not really that surprising. Perhaps it is easier just to accept that the mod scene has never really gone away? Certainly that was the impression you got when you looked around 229 Great Portland Street on this particular Saturday night.
Eddie the DJ says: "It's good to see so many old faces out there – it's just like the Hope & Anchor back in 1979!" Well, if you think about it, that was 32 years ago so some of the faces out there will definitely be older, but then there were people in the audience who weren't even born then.
First up were
The Lambrettas
, who remain true to the late 1970s/early 1980s mod revival sound that provided some furtive fun for the immediate post-punk era. Doug Sanders has a good rapport with his audience and is quick to point out to them that it is likely they will be playing their biggest hit, the bouncy 1980 version of the Leiber & Stoller classic 'Poison Ivy' in due course. This was to provide my second hearing of this song within a matter of days, it having been used by James Apollo and band at their soundcheck at The Malt Cross, Nottingham earlier in the week.
Following the death of the original Lambettas' frontman, Jez Bird, in 2008, Sanders and other original member Paul Wince on drums, have worked with Philip Edwards on guitar and Chris Venzi-James on bass. In a frenzied 45 minute spot, they worked through short, sharp songs which had the audience singing and jumping along to 'Cortinas' and 'London Calling' – with Doug assuring us that the latter was penned before The Clash's better-known song came along.
While gear was quickly changed over, the DJ provided further crowd pleasers from the likes of The Small Faces through to Eddie & The Hot Rods, with The Who's 'My Generation' being left to precede the arrival on stage of the night's bill-toppers, Secret Affair.
Sat behind the piano, Ian Page was soon into his stride though guitarist Dave Cairns was having problems and was clearly not happy to be left out of the mix as the rest of the band lit up the stage. It was Page and Cairns that provided the creative power of the original four-piece band born out of the ashes of New Hearts. On this occasion the 21st century version of
Secret Affair
sees up to eight musicians on the stage including a three-piece brass section featuring agile tenor sax player Andy Brush alongside Steve Rinaldi on trombone and Martyn Blagden on trumpet, plus some excellent Hammond organ work from Bryn Barklam and a hard-working rhythm section of Sean Kelly on bass and Russ Baxter on drums
Between 1979 and 1981 Secret Affair were in the singles charts five times with their debut 'Time For Action' being the best performer, reaching No.13. Penned by Cairns, this song sounds as relevant today as it did back then. Another of their hit anthems 'My World' was given an appreciated extended treatment, but then all of their songs were given instant recognition with a crowd eager to wave and shout approval, dance and sing along to 'Let Your Heart Dance' and 'Sound Of Confusion'. The changing moods of 'Streetlife Parade' saw Brush and Cairns working together at their best. In addition to their own material, there was room for a couple of Motown classics, Smokey Robinson's 'Going To A Go-Go', seeing Page switching between trumpet and vocal duties, quickly followed by the warm bass tones of The Temptations' 'Get Ready'.
Their thematic anthem 'Glory Boys' was left for the first encore, presented by the guitar, bass, drums and vocals section, providing a fitting tribute to their loyal followers, who were obviously happy to see and hear Secret Affair back in action.