Lisa Hannigan @ Komedia, Brighton 28.11.11
It has been an eventful musical journey that has brought Lisa Hannigan to be tonight's headline act at Brighton's Komedia, one that has seen her perform for many years alongside Damian Rice and make several high profile festival appearances. Tonight however is all about her and whether her songs really do stand up to the critical praise they have enjoyed.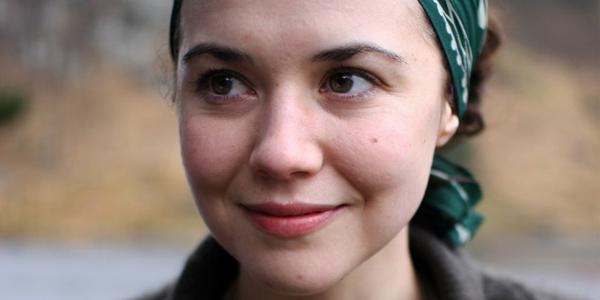 The band receive rapturous applause as they take to the stage. Combine this with the diverse range of instruments distributed across a busy stage and the early signs are good. The first number of the night is a nicely put together if not particularly exciting ditty with a solid backbone of primary chords, a decent melody and everything else fitting in comfortably around it. The second number is very similar to the first, as is the third...and by the time we get to number four a pattern is beginning to emerge.
It is not that there is anything inherently wrong with tonight's performance, it is just that there is not really anything about it at all. The rhythm section are the musical equivalent of winning a tenner on the lottery; not bad but unlikely to change your life. The only moments that threatened to arouse any sort of real feeling at all were when the trumpet occasionally came into play, its depth of tone briefly adding something that, on its departure was all too clearly missing from the rest of the sound.
Lisa Hannigan is obviously a talented performer, there is a fine rhythmic quality to her vocals and a dreaminess to her lyrics that in the right context could be something really quite special. Sadly against this back drop of meandering nothingness it carries with it all the inspiration of a prostate consultant's waiting room.
Unfortunately, no matter how well executed it may be, middle of the road folk music is still middle of the road folk music, and as far as I am concerned there is absolutely no excuse for middle of the road folk music.