Kurt Vile @ The Haunt, Brighton 20.02.12
Rising Americana doyen plays a capacity show on the South Coast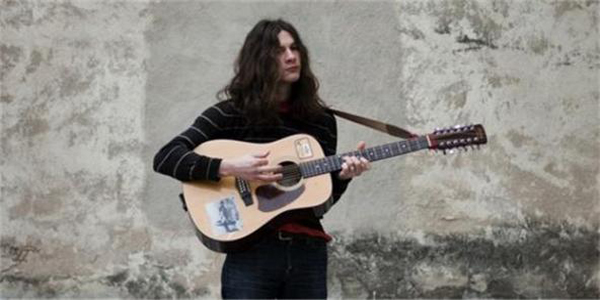 Since signing to Matador Records in 2009, the name
Kurt Vile
has been synonymous with a new wave of American Rock Music. Likened by an impressive list of peers to both Springsteen and Dylan, he returns to Europe off the back of a well received Roskilde show last summer to play for a capacity Crowd at Brighton's 'The Haunt'.
First song of the night 'Can't Come', performed by
Kurt Vile
alone, is an unusual mix of ultra bright acoustic guitar and very deliberately off key vocals that immediately puts a warm and intimate spin on the show. Joined immediately after by the rather excellently named 'The Violators', the sound turns to a low down, dirty roots rock style that is all too rarely heard on the circuit these days; possibly because it is rare to find a band that can do it without sounding tired and outdated. Tonight though, stamped as their own by Vile's brilliantly caustic lyrics, they make it sound as fresh as it did 50 years ago.
Style wise the aforementioned comparisons ring true throughout, characterised by infectious riffs and punctuated by some classic blues lead, Vile consistently demonstrates his skill at superimposing the beautiful with the ugly. A perfect example of this is the second solo track of the night 'Peeping Tomboy', with its rather delicate riff, and rather sour vocals something of a perfect mismatch.
There is an endearing charm about any band who can perform as polished a show as this whilst appearing that they have all arrived in the back of an old transit van with no seats, full of old guitars, and pouring out thick black smoke. Groundbreaking they are not, but brilliantly entertaining they are. The world needs more back to basics music that is played from the heart, and hopefully Kurt Vile will inspire more people to start making it.