Katzenjammer @ Oran Mor, Glasgow 28.10.12
A man. A beard. An acoustic guitar. This is how Ben Caplan presents himself to the crowd inside Oran Mor, Glasgow. For the less brave, going on stage as a support act to the Norwegian girl band, Katzenjammer, must be like suicide – trudging on stage to be nailed to the cross, bleeding hands pinned down by daggers thrown by sceptical eyes - all in the name of good honest music.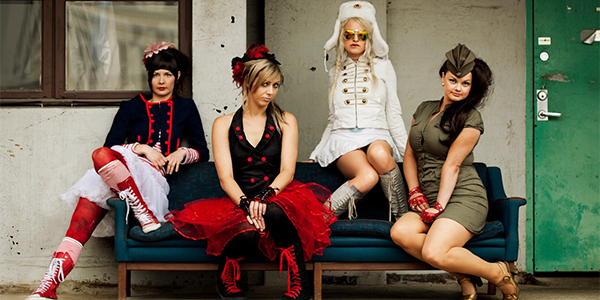 Elbows jostle for supremacy in the thickening crowd and slurred vowels drop into plastic pints. Suddenly, from the undergrowth of his wild-bush beard, a commanding voice booms and the sea of faces are ripped apart with the look of simultaneous surprise.
Ben Caplan
pours out his own brand of country-folk like quality bourbon, dousing listeners with raspy yet powerful lyricism, setting the soul on fire with his ferocious delivery. He manages to possess both the charisma and talent to reign in the collective imagination whilst at the same time, maintaining a camp-fire intimacy with his stomping, gypsy-inspired storytelling. Never underestimate the power of a man, a beard, and an acoustic guitar.
All-girl, multi-instrumentalist, Norwegian band,
Katzenjammer
return to Glasgow after their last two sell-out UK tours. Having been described by
Steve Lamacq
(BBC Radio 2) as, "The best gig of Glastonbury 2011", it is not hard to see why their live shows are nothing short of phenomenal. The band members,
Turid Jørgensen
,
Solveig Heilo
,
Marianne Sveen
, and
Anne Marit Bergheim
, bring their own unique energy to the set by swapping vocal leads between songs, providing an anti-dote for the easily bored and distracted - from the
Robert Plant
-esque snarls from
Marianne
to candy-sweet notes from
Solveig
, the band's diversity ensures that the whole aural taste spectrum is duly covered.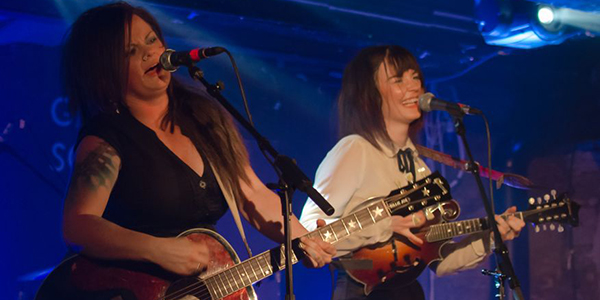 The mix-'n'-match talent of the girls is exhilarating – like a circus frenzy of entertainment erupting in front of your eyes. Spectators can hardly keep pace with the amount of instruments juggled between them; the accordion, mandolin, guitar, balalaika bass (painted with a cat's face), glockenspiel, trumpet, kazoo, melodica, banjo, drums, and piano. With a name inspired by the American comic strip,
Katzenjammer Kids
, they combine a caricature sense of fun, prankishness and child-like enthusiasm with their music. Their show is a runaway truck carrying a jukebox of gems, constantly shifting gear from country-folk, '
Rock Paper Scissors
', up to blues rock, '
Ain't No Thang
', then back down again to melancholic ballads such as the beautiful, '
Lady Marlene
'. When the girls finally end their set with, '
God's Great Dust Storm
', their precise vocal harmonies gather into the air, drift softly over the heads of the crowd to rest fondly in the hearts of all as an unforgettable performance.