Julianna Barwick @ Komedia, Brighton (25.08.16)
US ambient composer brings this year's Will LP to the South Coast with alternately effective and frustrating results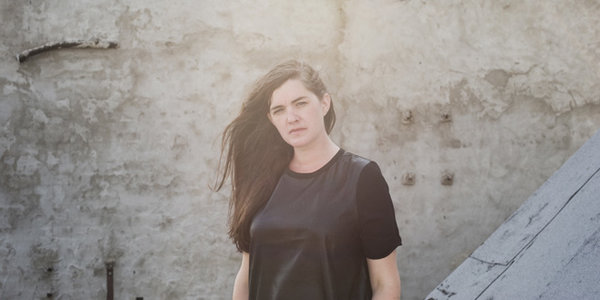 There's a surprising number of beefy beardy blokes among the healthy turnout to hear the queen of contemporary ethereality at this intimate Brighton basement. A smoke machine creates a suitably atmospheric haze for Julianna Barwick's ambient aural haze.
Critically acclaimed for previous albums such as
The Magic Place
and
Nepenthe
, Barwick - Louisiana-born but now NYC-based - devotes much of this last gig of her UK tour to 2016's equally acclaimed
Will
.
Barwick is a vocalist extraordinaire who ploughs a furrow that is inhabiting a singular way of musical being rather than presenting a collection of 'numbers' you can pick favourites from. You either tune into Barwick's schtick or you don't. Ambient wailing aural tropes intermingle, rise and falling amid electronic rumbles, occasionally leavened with hints of welcome melodies.
Picking out anything as an individual track seems pointless, though tonight's mix features Big Hollow, Someway, St Apolonia, Heading Home and See, Know. Overall the feel is that of an hour-long aural trance in which Barwick seems as immersed as her audience, singing/keening/crooning reverbed loops into a mike behind a bank of keyboards, Moogs and other twiddly gizmos. A screen behind her presents a mysterious image of the figure clad in a plain shirt with their head cropped off.
At the end of her set, Barwick calls back support act Tiny Leaves – aka British multi-instrumentalist Joel Pike - for a couple of 'encore' tracks. Sadly, he gets to contribute precious little apart from a few electric violin flourishes while Barwick just offers more of what had gone before.
While one punter calls out that she is 'magical', I can't help thinking Barwick could really do with augmenting her often brilliant voice-as-lead-instrument creations with other people playing some other instruments and bringing in some fresh vibes.
Amid the general critical gush, some reviewers have wondered whether Barwick is too much a one-trick pony. And while she is working a good trick, there's an element of truth in that – the ideas are great, but they need more development and greater contrast to avoid becoming an irritating cliché.