Johnny Flynn @ Shepherd's Bush Empire, London 10.12.10
A larger venue like the Empire in London may seem a little too cavernous for such intimate musical explorations such as that of the Flynn, but with great effort, and much shifting of the musical tables amongst the Sussex Wit, an unusually personal performance is witnessed by the silently gleeful crowd.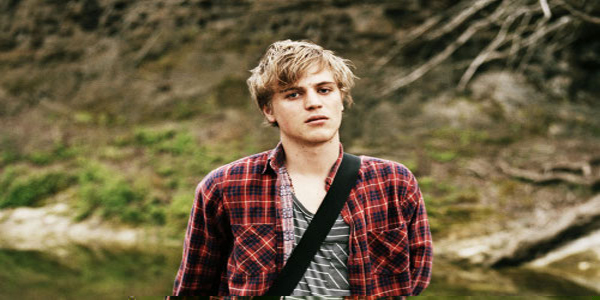 Standing atop the highest audience section of the Empire, it is an awesome sight to watch the slowly swaying fans captivated in their thousands, as the bashful brilliance of Johnny and his merry musicians swirls around us, the pace continually pitching and changing in a whirlwind tour of albums
Been Listening
and
A Larum
.
The beauty of Flynn's territory is in his ability to create moments of agonising poignance in tracks like 'Hong Kong Cemetery', whilst at other times being eloquently tongue in cheek as with the professed track "we can bop to" 'Churlish May'. There is a playful side to their efforts, and the Sussex Wit can have no better name, as they exchange witticisms between tracks, Flynn introducing sister Liz to the stage, a few tracks after the opener, as she quips "Sorry i'm late!", whilst Johnny goes on to explain that Liz and Sussex Wit's keyboardist form "Ginger symmetry". Playing a selection from both
A Larum
and latest release
Been Listening
, and opening with the simplistic 'Lost and Found', we are treated to the purest un-interrupted form of Flynn's voice, beautifully backed by slowly driving riff.
The subtly theatrical elements of their ensemble fit marvellously with the stage upon which they stand, as the guitar is swapped for the mandolin, and then for the trumpet for 'Howl', and sister Liz appears for 'Barnicled Ship', to be replaced by none other than Laura Marling to accompany on the duet 'The Water'. Like two parts of the brotherhood of Folk, it is lovely to see the two blond-haired wonders together, as they lament "the water sustains me without even trying, the water cant drown me I'm done, with my dying".
Encoring with 'Amazon Love', Liz returns to the stage and we are treated to a magnificent harmony which captures the attention of every single heart, rendering any thoughts impossible as the track plays out. Simplistic to the last, with a fantastic piano accompaniment, you could hear a pin drop. Ending on an understated high, which is to be expected from the collective, the crowd trips out of the venue on a massive high, warming themselves on the lingering musical memories as they head out into the cold.
Johnny Flynn & The Sussex Wit Links