Jack Savoretti @ Bush Hall, London 20.06.12
London-born Jack Savoretti is the type of guy you can imagine flinging his guitar on his shoulder and hitching a ride to explore pastures new: a free spirit, with a sensitive soul worn on his sleeve.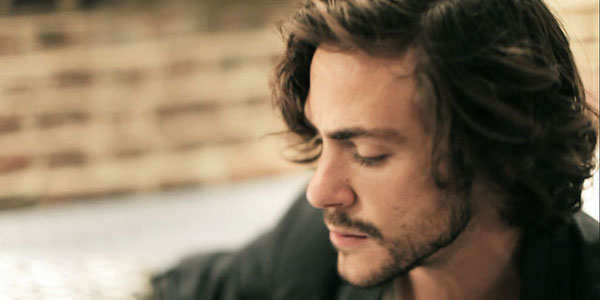 Jack Savoretti is of Italian-English descent, who's marking out his identity somewhere between Bruce Springsteen and Bob Dylan, and reminiscent of peers such as John Mayer and James Morrison. He has enough stage charm to keep the women hanging on every lyric and swooning to his brooding angst, and enough modesty to be every man's decent lad.
Jack's songs are a straightforward enough reflection on human existence and the struggle for meaning and intimacy. Though, for some they might be sparse of mysterious complexity, they are sung with a direct passion, accessible and universally understood.
What transfixed eyes and ears to Savoretti on stage was his unabashed involvement in each and every song he strummed from his guitar. Like a gladiator on display in a coliseum of personal travails; emotion gripped and contorted his face with every morsel of his feelings coiling around the songs. It was as if he was proudly holding up personal scars as heavy as boulders.
The crowd, in the packed out venue, cheering for a number of songs, were going berserk for 'Dreamers' 'Breaking the Rules' and also 'Knock Knock, a new song from his latest album 'Before the Storm.' The overall fun vibe proved to be quite the aphrodisiac, with a number of couples, of all ages, dancing together in romantic clinches.
Savoretti seems to have created a winning live set-up for his growing number of ardent fans. His raw and stripped-back folk songs have some added bulk and energy from an upbeat backing band, The Dirty Romances; who consist of a tattooed-rocker on double bass, a pianist, and an electric guitarist – all competent musicians in their own right.
He doesn't always need the band to keep the crowd; one highlight of the gig was his solo rendition of Johnny Cash's 'Ring of Fire.' It's clear that Savoretti's passion for and commitment to music runs deep and his smoky voice is distinctively smooth. He has some way to go until he matches the legends he's been compared to, but it'll be interesting to hear more of the unfolding fruits of his labour.