Elephant @ The Haunt, Brighton 25.11.11
Elephant hail from an unspecified part of London, but hey who doesn't these days? The word on the street however is that their sound really stands out from the crowd, a reputation that has tonight drawn a decent size crowd to one of Brighton's better live venues The Haunt.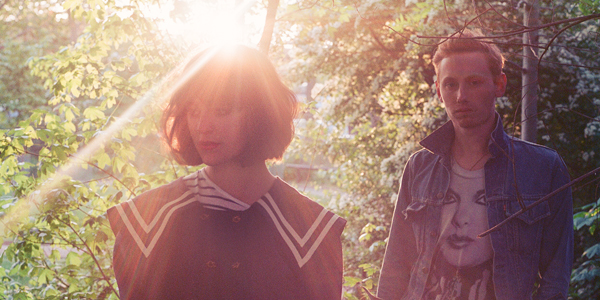 The huge sound that erupts from the PA as they begin is a little confusing at first, mainly because most of the band appear to have taken the night off. This stripped down approach is something that seems to be getting more and more popular in recent times, and something that
Elephant
tonight prove works a treat. After all, who needs bassists and drummers cluttering up the stage when you have Amelia Rivas at the centre of proceedings, bringing with her some hypnotically sexy stage presence and a beautiful voice reminiscent of a young Elizabeth Fraser. There is something very Cocteau Twins about them in general and with some canny use of samples and effects by Rivas's sidekick Christian Pinchbeck they make their way through a set that manages to be subtle, teasingly romantic and at times really quite apocalyptic.
'Shipwreck' is a standout track of the night. It's edgy bass line and well constructed thumping beat sit nicely underneath wailing guitars and subtle synth pads that together really allow Rivas to shine. Latest single 'Ants' arrives as the penultimate song and its swirly accordion riff, catchy melody, and brilliant live execution give everybody something to smile about. The icing on the cake for what was a really enjoyable show.
They leave with the words "I want to break free" ...and maybe they should, if this is what they can do when they are tied down then surely the results would be really quite spectacular.