Bromance @ XOYO, London 22.02.13
Tonight one of the most prolific nightclubs in London, XOYO, is hosting a spot of bromantic love between French DJs Club Cheval, Gesaffelstein and Brodinksi – electro whizz/techno extraordinaires under the independent label, Bromance.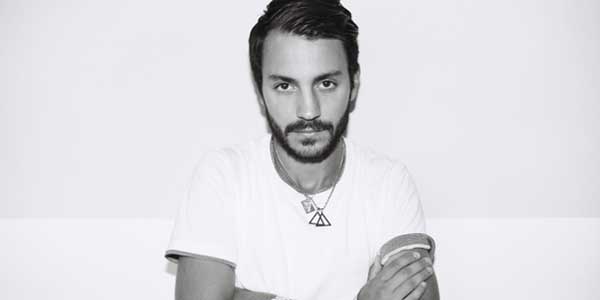 (*Bromance dictionary definition: a close non-sexual relationship between two or more men, a form of affectional or homosocial intimacy)
Launched by Louis Brodinski himself, the label was conceived as a means of showcasing exciting electro music that didn't necessarily fit into the standard dance bracket. "Big labels want money, but the money is not in the music selling industry anymore. It's all about the show and DJ Set. I'm gonna put music I love out, give a chance to the artist I believe in". Being an established producer in the Paris music scene along with other artists such as Justice and Mr Oizo, and having gained attention in the UK mixing
Fabriclive.60
, maybe Brodinski feels a particular responsibility to light the beacon for new music and to squeeze fresh new talent into an otherwise stale industry, parched by the uniformity of commercialism.
First up on the vinyl podium are
Club Cheval
, the hipster boys from northern France. Described by a source as 'Juvenile yet mature, erudite but fun-loving' – a statement perhaps evidenced by one member's grandiose granddad moustache, disguising a disconcertingly young face. Facial growth aside however, they are masters of fusion on their set – mixing old school techno, 2 step-garage, progressive house to acid loops disintegrating over broken drum loops. The overall feel is one of distinctive anarchism and innovation, a home-grown ethos of nurturing all possible musical influences – anywhere from Detroit techno to Tokyo IDM, from past to present, yet filtering them through the collective brain of Club Cheval to create a sound that is fresh, yet recognisable enough to scuff shoes on the dance floor.
Gesaffelstein
finally takes over, signature cigarette dangling from his mouth. He whips up the sweaty masses with driving techno beats and house-synths punctuated by jittery digital vocals unique to French electro. The journey however, takes an unexpected turn into hip hop breaks and R'n'B grooves which somewhat takes the edge off the hard-hitting techno edge so characteristic of Gesaffelstein to date. If the change in direction is the result of the producer DJ catering to the urban London sound, it is a shame as he has compromised the momentum of an otherwise flawless set.
Bromance label pioneer and producer,
Brodinski
(pictured), takes to the decks with majestic flair and gusto, incorporating relentless tech-house beats with bad-ass bass lines. Compared to his predecessors, Club Cheval and Gesaffelstein, there is a definite continuity to his set conveying a slightly more old school approach, favouring a more progressive style with characteristics like breakdowns, drops and climax. By this point, the crowd are not only sweaty but bug-eyed and delirious, limbs flailing like zombies jabbed in the arse with adrenaline shots. Towards the end of the set, he drops Gesaffelstein's track, 'Control Movement', like a bomb and the track explodes, causing a range of uncontrolled movement on the dance floor.