Bonobo @ Koko, Camden 26.04.11
The sound of Bonobo has won critical acclaim for accessible and consistently brilliant "folktronica". Simon Green's repertoire now spans four albums together with countless EPs, cementing his reputation as a genius multi instrumentalist, capable of creating moments of sublime beauty or smoky jazz grooves, ethereal dreamscapes, then reflective crescendos.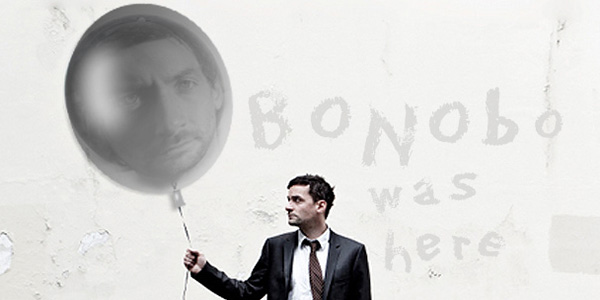 It is a sound which also lends itself exceptionally well to a live situation. Perhaps why Tuesday night's show at Koko, Camden's beautifully converted old theatre, was sold out and support band
Anchorsong
opened to a buzzing crowd. Accompanied by violins, the Japanese artist creates electronic music live with a sampler and a keyboard. The improvised technique, together with lush textures and hypnotic beats satisfied attuned ears. A nice vibe already.
Then, after appreciative applause, the wait for
Bonobo
- and an atmosphere of royal wedding proportions (and considerably cooler) built evermore frenzied beneath loud funk music. Silence. Followed by the cheers and whistles of a friendly crowd as the nine piece took to their instruments.
Opening with familiar material, the band leapt into 'Pick Up', the flutist playing the funkiest flute line you'll ever hear. Break beat drums bounce underneath, harsher and with more presence than on record, this is nu-jazz at its very best. Live, Simon Green plays the bass and fiddles with some decks, manipulating the samples and allowing his band to take centre stage.
The first four instrumental songs became a kind of extended introduction for Andreya Triana. There was an enourmous explosion of applause as she took to the stage to sing 'Days to Come', her smoky, throaty, soulful voice cutting through the mix superbly. Sticking around for four more tracks, Triana closed her first appearance of the night with an exceptional vocal solo.
Listeners love Bonobo for the subtle mix of the organic and the electronic. Live, it is the horns, violins and guitar which add lushness and humanity to an already rich palette. Like their brilliant colleagues, The Cinematic Orchestra (also on Ninja Tunes), Bonobo is at once stylish and human. The cool jazz grooves offer serenity and melancholy on a truly human level. This is comforting music.
Andreya Triana emerged again, followed by fellow guest vocalist Bajka to perform. The highlife guitar of 'We Could Forever' was perhaps a highlight of the second half before 'El Toro' closed the set to much aplomb. Then Bonobo and gang burst onto stage once more, to encore with an exceptionally full version of 'Read Between the Lines', horns blaring like a James Brown lick.
It is music which excites and touches people in equal measure and perhaps no other act epitomises Ninja Tunes better. The philosophical sound merges subtle jazz influences, ambient electronica, dubstep and world music. Simon Green and his talented band didn't disappoint in delivering this sound live.