Blood Orange / Shields @ The Shacklewell Arms, London 03.12.11
The Shacklewell Arms is ideal for artistic intimacy. The dimly-lit bar houses a tiny dance hall with a miniscule stage set-up that can barely hold two players, and it is here that we revelled in the scantily-clad sensualism that is Blood Orange and introduced ourselves to one of the best-sounding new bands we'd heard of recent times, Shields. Cheers Dalston.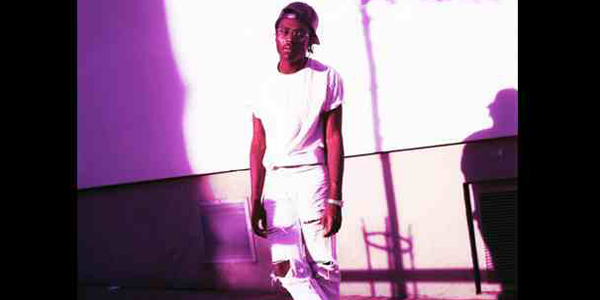 With assumed influences ranging from Johnny Marr-esque guitar lines to Paul Simon melodies and early Police harmonies, Newcastle's
Shields
quickly became an attractive prospect. They didn't do anything special visually, even appearing a little awkward and uncomfortable during the first half of their set, but this actually what made them more interesting. It reminded us that in the 21st century UK indie scene, the idea of finding a band who can hold their own with their music alone is unbelievably rare.
From future festival favourite 'Castle' to the tight rhythmic groove of new video track 'Spires' and final track 'A Good Start', with its perfectly placed dynamics and drum breakdowns, it seemed clear that Shields could take their chart-friendly indie anywhere in 2012 and most people would probably love it. Granted, it was difficult to envision Shields as more than a great support band, largely due to their lack of stage presence and preference for introverted musicianship over artistry, but this didn't seem like a big problem. Shields could perform alongside a hugely established band tomorrow and kill it, quite an achievement for a newly-established group with only 650 Facebook fans thus far.
Listening to their recorded material afterwards, it was a shame that Shields could not capture their energy and impressive live sound here. Nevertheless, their songwriting and melodic abilities are apparent, their indie pop sensibility has been perfected and their live show is certainly one to look out for.
We only caught the beginning of
Blood Orange's
headline set, the new musical guise of artistic maverick Devonté Hynes, but holy heck was it extraordinary. Prior to the set, we waited in front of a near-empty stage, set up with just a small table, a microphone and a guitar amp; having listened religiously to debut album 'Coastal Grooves' with its complex instrumentation and full-sounding band arrangements, the panic-stricken thoughts that nothing was going to happen were soon dispelled by a small laptop, synth and guitar set-up that sounded 100% better than any live band ever has. Any additional band members could have detracted from Dev's sweet, shy influenciality, perhaps the only criticism of the Lightspeed Champion live shows; it is blindingly clear that Dev operates best in a live environment as a solo artist, an opinion that this set certainly proved.
The personalised atmosphere made for a magical audience experience as we grooved to 'Champagne Coast' and 'Sutphin Boulevard', both elevated to sheer excellence by Dev's trademark sporadic guitar work and audience interaction. Everybody in the room was smiling from ear to ear and dancing like crazy, though probably none more than us. If we could have stayed, it's perfectly possible that this would have been one of the greatest sets we'd ever witnessed. Gutted.