Beirut / Tune Yards @ Brixton Academy, London 16.09.11
It's not certain why it felt such a surprise that Beirut had drawn a sell out crowd at the 6,000 capacity Brixton Academy, yet it does speak volumes with regard to his critical acclaim and ear for a humble tune which he catapults in the realms of the anthemic via Mexican, Balkan and Parisian influences. Merril Garbus' tUnE-YarDs too assisted in this bustling, highly anticipated show; with her own brand of hiphop cum folk cum African beats hurled at the audience with an infectious, chaotic half yodel, half tribal wail. Her's was a voice that almost defied belief as it followed her girlish greeting to the vast crowd, while she looped it over upon itself amidst a melee of cacophonous drums, flanked either side by bassist and a duo of sax players.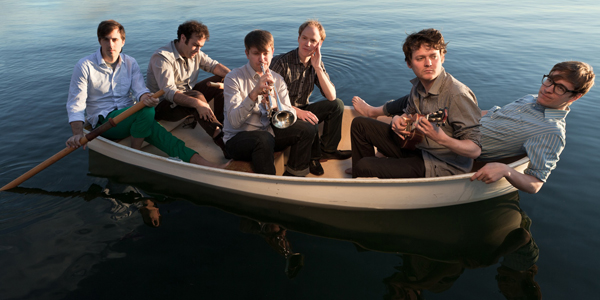 Beirut's
six-piece touring band featuring two brass players, a drummer, bassist and accordion fleshed out these anthemic numbers which spanned much of Zach Condon's adored back-catalogue to include 'Postcards from Italy', 'A Sunday Smile' and 'Nantes', as well as new favourites 'East Harlem' and the stunningly simplistic 'Goshen', which marvelled as encore opener with it's lyrical nods to performing. While Beirut's latest release
The Rip Tide
stands back from the hustle and bustle of the work which makes him so well known, these more restrained, newer recordings still work well in a live setting. Their music as ever remains undeniably euphoric, elegiac and at times anthemic in its projection, while in the bombast of numbers such as 'The Gulag Orkestar' Condon and his cohorts really showed off as a band taking it all in their stride, while the humility of a solo performance of 'The Penalty' to close a standout show proved our multi-instrumentalist frontman can channel either end of the musical spectrum.