Beat Connection @ The Old Blue Last, London 23.05.11
Beat Connection are here on this side of the Atlantic to celebrate the release of 'Inside Water', the first single from the recently released Surf Noir EP. Their debut saw more than one liberal daily supplement tattoo "ones to watch" on their collective forehead, following in the footsteps of label-mates D/R/U/G/S.
May 23rd, 2011 at The Old Blue Last, London / By
David Waite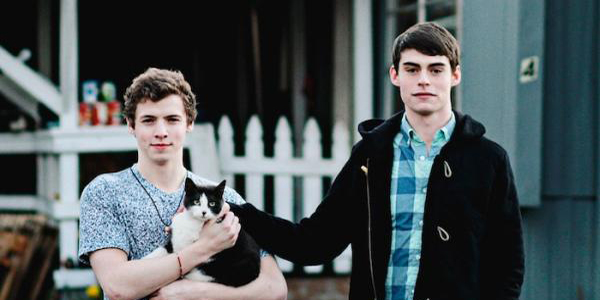 Truth be told, the EP itself, sits someway between full on disco synth pop and a markedly less full-on melancholic shoegaze. It was a nice surprise then, to find the live incarnation of Beat Connection a more energetic animal.
The band arrives on stage at the always enjoyable Old Blue Last, to an array of synth pads. Little time is wasted before kicking into a dense hip hop tinged drum groove setting the tone for the evening. Through the tempo changes, the bass and drums are in charge for the first half of the set and drive things along with a satisfying growl. The duo also takes turns to launch into a bit of on-the-fly percussion, which adds an extra dimension to the Macbook heavy set up.
A strong first impression helps to mask some more disappointing elements as the evening goes on. BC lose their way during the sections of the set which rely more heavily on live guitars. A turf war starts to break out between an electro-house outfit, battling for ear drum attention with a pair of indie scenesters, both playing an unrelated track. The stand out of the night is the reason we're here 'Inside Water'. It's no coincidence that's this sees the duo stick to what they're noticeably better at and give a healthy Monday night crowd something to wiggle to.
It's easy to forget that these guys emerged on the rainy Seattle live scene less than a year ago and there are moments where you start to feel the potential for a party to really start. On this occasion the relatively short set halts this disco fever in its tracks and whilst the crowd are left wanting more, it's probably a craving for slightly more quality than it is quantity.