Ane Brun @ Scala, London 12.11.11
It would be unfair to the rest of us to say that the Scandinavian's have something much of the rest of the world don't when it comes to making, and indeed performing music, but Norwegian Ane Brun's performance alongside a five-piece Swedish band last week at North London venue Scala proved exactly why their art is so much more intriguing, eclectic and perfected than many of their European and Stateside counterparts, and how amongst all of this it seems to flow so naturally from its creators.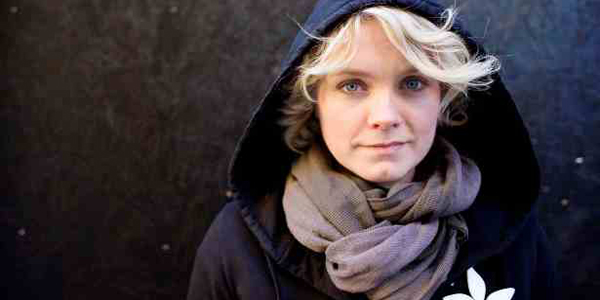 With now six albums to her name
Ane Brun
has traversed a range of genres from the Dolly Parton twang of
Changing of the Seasons
, to last Monday's release
It All Starts with One
which focuses on a precision of instrumentation from cello to bells, and dual drummers. It's a theatrical album that required a theatric performance and so in her perhaps more coy, feminine numbers you may have believed Brun to be a character comprised of timidity; yet on stage she embraces the vibrancy and colour of her new work with dancing and swaying alongside audience encouragement for vocal assistance which she delightfully praised. The whole look and feel of the evening was as if you had been transported in both time and place - all that was missing were some candlelit tables such was the air of sophistication. Working through the newer of her tracks from opener 'These Days', on to 'This Voice', perhaps the more beguiling performance of the evening with intensity of vocals and a clamour of instrumentation, her set range wildly in emotion before closing with 'The Light From One', a resilient feminist stance.
This felt in many ways more than just a musical performance; there was a look and mood which nodded directly to the darkness at the core of her album and much of her work, and the stage was often shrouded in a celestial florid green haze which tricked the eyes into seeing many of her accompanists as mere shadows; against which she projected vocally and visually a strength in the foreground of their delicate background accompaniments. At times it felt like pure magic, for Ane Brun's Nordic fairytale heroine and her cohorts it was the visual experience which worked with these tentative arrangements to create something that was both a joy to listen to and a joy to behold. The synchronicity of drummers and percussionists was bewitching to observe, while the twinkling of toy xylophones and miniature bells, tapped so delicately as if they at any moment would shatter added to this childlike wonder and flirtatious intrigue of her live show. A brilliant artist who should be watched live by all.