Ana Silvera @ The Junction, Cambridge 02.02.12
Ana Silvera is a poet who wraps her words in a style of music that is as personalised as the stories she tells. Her songs reflect episodes in her life, influences and characters, full of historical imagery and dramatic fantasy.
Feb 2nd, 2012 at The Junction, Cambridge / By
David Brown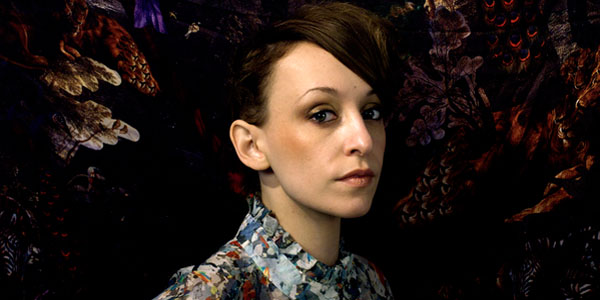 Ahead of the release of her CD,
The Aviary
, recorded in New York with Maxim Moston, whose worthy credits include Anthony and The Johnsons, Rufus Wainwright, Lou Reed and Baby Dee, she has been performing a number of intimate concerts. On this occasion she was co-headlining with Nick Mulvey of Portico Quartet on his solo outing, with support from the adventurous Gil Karpas, which certainly made for a relaxed and interesting winter's evening entertainment.
The Junction 2 provided a suitable, accessible setting for such a select gathering. Ana's lyrics deserve to be heard and enjoyed and she soon seemed at ease with the surroundings. Sat at her keyboard there was, at first, no communication with her audience but after a couple of songs it was as though you were invited to a personal performance amongst friends in her front room.
Ana's songs are occasionally straightforward and sometimes anything but, suddenly changing directions with wordy declarations. Cellist Ben Trigg and backing vocalist Kate Keara Pelen provided the subtle additional textures and patterns, while a couple of songs saw Ana stand up to play the guitar as an alternative to the keyboard.
It was a showcase performance, not in a big, showy way, more like the presentation of a delicate set of shining, silver-edged cameos to admire and enjoy. Ana Silvera possesses an individual talent and it will be intriguing to see just how and where this star will shine.