Alexi Murdoch @ The Borderline, London 11.04.11
Alexi Murdoch is a genuine DIY success story. He has turned down countless major label advancements in favour of self-releasing, and as we enter the sold-out Borderline in London, filled with so many excitable, anticipatory fans that it might be considered dangerous, it is clear that this has not been to his detriment.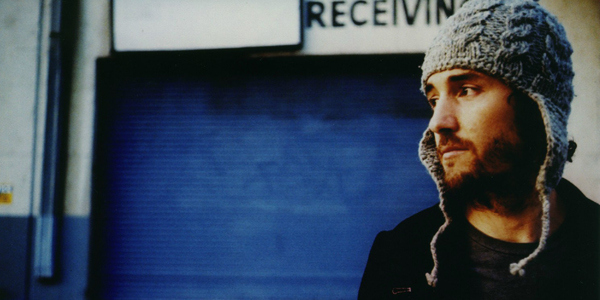 One cannot help but be impressed that word has travelled this far, [Alexi has British roots but forged his successful career during his lengthy stay in America] but this is presumably down to the number of popular US television programmes that so many of his songs frequent. This, his first London date since his music career began in 2003, is the first time this UK audience can finally put a character to a voice, the final piece in this elusive musical puzzle..
Alexi shuffled on-stage and tuned his guitar as a soft cyclic backing track whirled away for what seemed like hours. The audience began to shift restlessly, curious and impatient.
As the track died down, he began to play 'Through The Dark from new EP
Towards The Sun
, one his most peaceful and personal works. The understated delicacy in his delivery, combined with the remarkable silence in the room, contributed to one of the most intimate and impressive live moments this writer has ever witnessed.
As if that hadn't reduced us all to glistening eyes and telling smiles, 'Some Day Soon' had many of us sobbing silently for the full four minutes. His speech-quality vocal became evident here, and exposed his earthy humanity and absolute fragility – one could not help but feel strangely apologetic, as if we'd walked into an intensely exposed emotional space that was not our own. Perhaps it was for the best that Alexi broke America first; it's concerning to think that if he'd have started in Britain, our national emotional conservatism might have stunted his artistic growth.
The audience continued to stand in complete silence, awe-struck at the sheer intensity and evocative qualities one person could possess. At times we heard Nick Drake, at others Frank Turner's softer side, but at no point was he completely comparable to anyone. He was one of those mythical musicians that did not warrant direct comparison – he is Alexi Murdoch, and that was all the audience required.
Throughout the set, Alexi switched between two microphones, one set as standard, the other adorned with a mid-effect, speaker-phone effect that gave the sound an even greater concerning but enlightening intrusive element. When he used it, he turned the Borderline into a bedroom, and really affirmed the power of simplicity in lyricism, rhythm and harmony. Alexi used this mic for 'Song For You' amongst others, but here it was most effective, becoming a subtle lo-fi, conversational affair under its influence that was pleasingly unfamiliar.
To put it in short, Alexi simply shone, and even though he avoided 'Orange Sky', the song that is perhaps his most acclaimed, the experience was more than enough. Not only did he satisfy our emotional quotas for the next decade, he strummed a violin in "Crinian Wood" which, if for any reason you weren't won over before, should have tipped you into relative adoration.
After 'All My Days', arguably his best-written track, Alexi reminded us, in one of the very few moments where he addressed the audience, that, "a record came out today. It was my record, I'm happy to say". If you like music that gives you tears, take the hint.
Alexi Murdoch's new EP
Towards The Sun
is available now on iTunes, Amazon and
www.aleximurdoch.com
, alongside his past material. Alexi is also confirmed to play one more UK show at The Lexington in London on April 22nd.