Introducing… Gilligan Moss
Our Introducing... series focuses on artists who we think are worth shouting about. Here we have Chicagoan producer Gilligan Moss and his indescribable noise.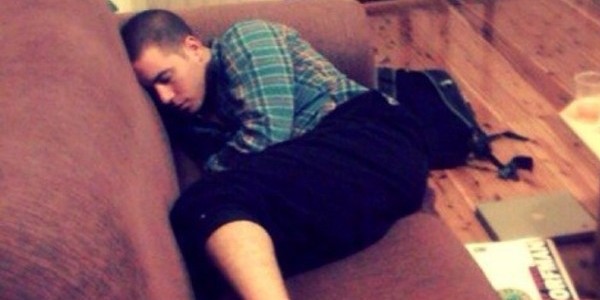 Here at Bearded we aim to shed light on acts who don't necessarily have giant labels or muscley budgets waving banners behind them. This Introducing series will focus on artists who we think are great, regardless of how much hype surrounds them or where their origin story lays.
Bio
Name: Gilligan Moss
Location: Chicago, Illinois
Genre: Some kind of dance-pop?
Similar Artists: Probably no-one.
Contact:
Facebook
,
Twitter
Events: "New track and a remix coming in a few weeks" according to Twitter.
Chi-town producer
Gilligan Moss
has only ventured out to forge his own career fairly recently, within the last year or so – online at least – but he's already making quite a mark, reaching the pinnacle of the Hype Machine charts with recent single 'Choreograph'. Moss describes his music, on Soundcloud, as déance and/or garden disco; we're not sure if that's accurate or not (mostly because they're totally made up), because it's almost impossible to pigeonhole his scant sounds. Is it pop? Dance? Electronica? R&B?
'Choreograph' kinda brews all these and more together. Moss hoists and yoinks various genre hallmarks and stylistic conventions into one bizarre, addictive elixir; filled with marimbas, eviscerated chant samples and crumpled beats, it's a cut brimming with delirious, narcotic hysteria. It careens through its own chicanes, twisting from flat-out synthpop one minute to sprawling cosmic ritualistic soul the next. The allure comes partly from the unpredictability, but also from however disparate these elements are, they're all also ruddy fantastic.
Not much is known about Moss at this juncture, aside from his scattered sonic bursts. He's teased more sounds via Twitter, but there's no solid evidence of an EP/LP or shows; he's a reclusive, reticent producer á la Clarence Clarity. While Moss isn't nearly Burial, he's still not too keen on dropping his entire life story at the first opportunity. Whatever happens in the future, expectations are going to be high following 'Choreograph'... but considering how great a track it is, we probably shouldn't be worried. After all, he managed to follow his first track 'Hemlock', and that's incredible.