Ships Have Sailed: Someday (Self Released)
Debut EP of polished indie pop from the LA band sets the scene for the group's imminent first album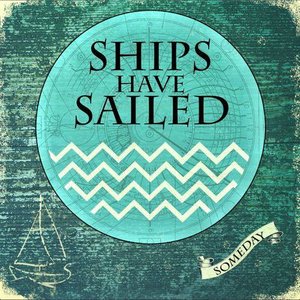 "Like a boat at sea, there are infinite directions our lives can take and every choice we make effects the trajectory of the course we're on."
These are the opening sentiments offered on the profile page of Los Angeles power pop band,
Ships Have Sailed
. First blush intuits that these lines, well, don't say much. They could be attached willy-nilly to any old rock record.
One listen to the self-released EP
Someday
though lets you know that these words are not mere platitudes. They represent the beating heart of bassist and band founder Will Carpenter's zeitgeist. His gently constructed songs, all rotate lyrically around the premise that small choices in life lead to grandiose results.
The first of the six tracks "Midnight" blows up in a resplendent chorus, gorgeous songwriting that inspires all of the gravitas of an Act II romantic comedy. Picture the film's hero. He's running through the rain beneath the streetlights as you turn the volume up on "Just To Get Through". Seen that moment? There you've found what Carpenter is trying to achieve: the pure seizure of moments.
Perhaps the only quibble in
Someday
is lack of grit. The subject matter is metamorphosis but I struggle to feel that punch. There isn't much to call raw on the six-track EP, definitely more quibble than flaw. Delightfully polished indie pop woven of this splendid material more than makes amends.