Neil Cowley Trio - Touch and Flee (Naim)
Impressive fifth LP from jazz polymath and band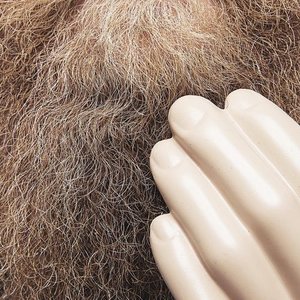 The
Neil Cowley Trio
's outstanding 2006 debut
Displaced
promoted a sort of post-rock jazz style mixing powerful riffs and hook-laden tunes alongside quiet interludes that one bright spark dubbed 'Jazz for Radiohead fans', while others opted for a more lame 'jazz for people who didn't like jazz'.
Cowley has hardly been one to stick to the jazz furrow, mind you – moving from playing Shostakovich piano concertos on the South Bank to being keyboard dude for pop acts like Brand New Heavies and Adele. People who did like jazz have helped the trio - classically-trained pianist Cowley, drummer Evan Jenkins and Rex Horan on bass - win multiple awards, as well as a reputation for outstanding live shows high on witty repartee and audience rapport.
This latest album retains a brilliant melding of melodic lines with strong rhythms, while easing back on the loud-for-loud-sake – this is a band that called their 2008 album
Loud...Louder...Stop!
- in place of sassy controlled muscularity. There's also a paring down from 2012's
The Face Of Mount Molehill
which saw the threesome expand their musical palette with the addition of strings and guitar.
The nine shortish pieces come in at around 35 minutes, while ranging through a fantastic diversity. The album is bookended by two stand-outs beauties. 'Kneel Dow'n oozes slow artfully-placed piano with slipsiding bass and drums moulded around a gorgeous melodic piano-led middle-section, while 'The Art' is a mournfully reflective slice of ECM-worthy brilliance conjuring images of dark icy seascapes.
At just over six minutes,'Queen' is the longest track as well as an exercise in beautiful accessibility for any 'non-jazz' fans listening – a flow of catchy half-melodies set against pattering snare building a fantastic crescendo before a pensive finale. Sparkling is short but very sweet, a wash of dreamy arpeggios, while Bryce feels like the soundtrack of a hard-edged romantic movie with its introspective cool-toned piano lines and gorgeous bass.
If the best tracks are the slower ones, neat contrast comes from the likes of 'Interlude' and 'Gang Of One' – the former a sassy lounge lizard blues, the latter a homage to Jarrett-influenced funkiness. 'Couch Slouch' is less successful – plenty of bouncy jauntiness without really developing, though it'd probably work better in a crowded club.
'Mission' is another of the short-and-sweet beauties. Starting with an almost jokey poppy electronic intro, it suddenly switches into a flowing piano-led melody gorgeous to bring tears to your eyes. The trio effortlessly juggle a staccato tempo with perfectly dropped-in drum and bass riffs, while little electronic squiggles keep company deep in the mix.
The band embark on a UK tour in October, get your tickets now. In the meantime, this will keep a lot of people – dedicated jazzers and newbies alike, very happy.