Dry the River – Alarms in the Heart (Transgressive)
Ambitious highly accomplished second LP from the alt. folk quartet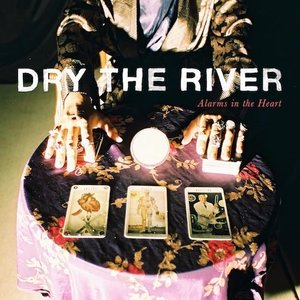 The opening title track to
Dry The River
's second album
Alarms In The Heart
, breaks out with an immediate sense of urgency. A few rising organ keys signal the beginning, evocative of evening mass, followed by Peter Liddle's spectral vocals and a prog-inflected guitar line.
The song (and record) begins at what feels like the tail end of bitter catharsis, that sullen moment when reconciliation starts. Appropriate, considering the album's dismayed moniker, a direct allusion to emotional exigency and need for personal movement through uncertainty.
One of the more interesting aspects shared by these ten tracks is how that depth of feeling never ebbs, neither lyrically, nor in terms of tone. Not even a little. Words I ascribe to my first impression of
Alarms
are contained, insular, suggestive and in places, expansive.
The Stratford quartet has crafted a record that is simultaneously accessible yet savagely private. I feel myself wanting to transmit its contents, skin to skin, to each lover, past and future.
As I've gone back and forth through
Alarms In The Heart
a few times now, I keep asking, can this really be the follow up to their debut? The band's complex, nuanced sound is deeply haunting, a wonderful autumnal light cast out over every track. Perhaps this is due to its origin story, the band recording a bulk of the material in Iceland. Regardless, the sounds may be transitory, coming and going, but it's feeling lingers in the flesh long after the needle lifts.
Few records can make the same claim.