Welcome to the new Bearded website
The new Bearded website is live, but you know that, because you're already here...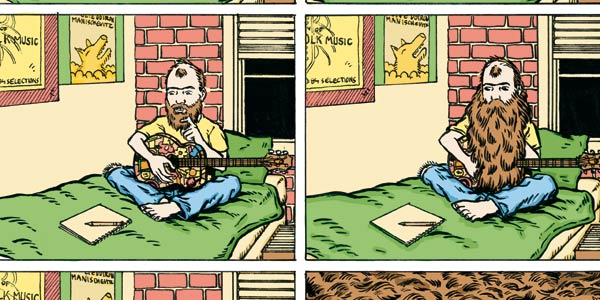 Welcome to the new Bearded website, after breaking the 60,000 unique visitor/month barrier a few months back (thanks guys and girls), we decided it was time we built something that could showcase Bearded's expanding borders.
We're changing 'the home of independent music' into something much bigger, and we hope better, whilst not giving you the same coverage that other music websites provide. We want to work with fantastic music resources across the web and print, such as The Quietus and The Line of Best Fit, whilst providing a unique view on some independent artists and labels that don't get a look in with other media outlets.
The website is still in beta and will be growing, with a lot of exciting features coming in the next few weeks. To get the latest updates, continue to visit the site, or subscribe to our
mailing list
.
If you're new to the world of Bearded, you can read about us
here
, you can read our back issues of the magazine
here
and learn about how to submit records to us
here
.
We are working around the clock to bring all our old articles in print and online onto the new site, but with three years of archives and a few thousand reviews alone, it may take a while, but it's all about the future isn't it?